------2014-2015
Kimberly L. Limani
Class of 2008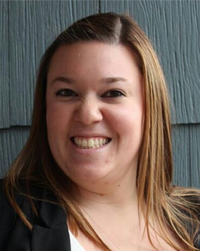 Bordentown has seen some successful bowlers over the years, but none more impressive and decorated than Ms. Kimberly Limani. During her illustrious career, she was known as the "best female bowler in Burlington County and one of the top female bowlers in all of New Jersey". A four-year, Varsity letter-winner and four-time 1st team Freedom Division and County all-star, Kim led the Scotties to three Freedom Division Championships and two State Championships. There may not be another Bordentown athlete with as many accomplishments.
A bowler from the age of six, Kim Limani held the highest average in the county; in her freshman year! In her sophomore year, she overcame mononucleosis and increased her average to 184 pins per game. Of course she was again the best bowler in the county and was selected "Player of the Year" for all of South Jersey by the Camden Courier Post. She held the highest series of the year and the second highest game of the year…all while cutting back on practice time due to the illness.
Kim's first two seasons only set the table for the next two. In her junior season, she increased her average by 16 pins and carried a 200 average for the entire season. This would be a huge reason the BRHS women won a South Jersey title and a State Championship. Once again she was anointed the "Player of the Year" by the Camden Courier Post. In addition to the team's accomplishment, Kim finished 2nd in the South Jersey Sectional Individual Tournament and 8th overall in the state. She also grabbed the much elusive and extremely impressive feat of a "700 Series".
Even North Jersey followed Kim's senior season. The Newark Star Ledger named her "Athlete of the Week" in December after she led the Scotties to a second place finish at the Woodbridge Invitational. Among the elite bowlers, Limani had the high game (265) and high series (707) of the tournament. Later that same week at the Holiday Bowl in Pennsauken, she rolled the 2nd highest game of the tournament (276). Still, there was much more to come. Carrying a 13-0 record midway through the season, Kim and her teammates were well on the way to defending their State Championship crown. They cruised through the South Jersey competition and defeated Hudson County Prep by 92 pins in the state final to repeat.
While Coach Ron Jones and Papp's Bowling Lanes have been two consistent and important components in the Bordentown Bowling program, Kim Limani rolled her way to the top of the record books and launched the BRHS program to new heights. Through her work ethic, leadership and love of the sport, Kim certainly became a "Hall of Famer". Maybe the most telling statistic of all was the fact that Kim increased her bowling average every year: 181, 184, 200 & 202.
After graduating from Bordentown Regional High School in 2008, Kim attended Mercer County Community College and earned an Associate's Degree in Nursing. She currently lives in Hamilton and works as a Medical Assistant at RWJ Hamilton Hospital. Of course, in her spare time, she still bowls. In fact in 2013-14, as a member of the US Bowling Congress, Kim held the highest average (216) in Mercer/Burlington Leagues. Congratulations to Kim Limani as she enters the Bordentown Regional School District Athletic Hall of Fame.
Daryll C. Williams
Class of 1981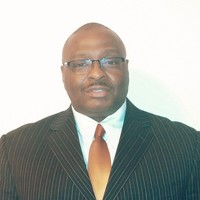 Daryll C. Williams graduated from Bordentown Regional High School in 1981. His athletic career at BRHS included lettering in football, wrestling and baseball. He excelled in all three sports, under the awesome coaching of Mr. Jeff Burkhart (football), Mr. Larry Kipp (wrestling) and Mr. Byron Kramer (baseball). Daryll was named captain of all three teams, football, baseball and wrestling his senior year. Daryll received a total of six Varsity "B" letters for football, wrestling and baseball. He also received an Old English "B" for earning over 1,000 total activity points.
Daryll was first team all-county in football his junior and senior years. He was MVP in football both his junior and senior years. He was a 1,000 yard rusher his senior year, with 1,030 total yards. In 1979, he was named to The Trentonian's All Burlington football team on the honorable mention list. In 1980; he was named to The Trentonian's All-Burlington first team as a running back. He was named second team All-county, Freedom Division in wrestling his senior year.
Daryll also coached Bordentown area grapevine league wrestling. He coached 5-14 year olds in the midget and bantam classes from 1982-1985. After playing football, wrestling and baseball for BRHS, Daryll went on to play major league softball for three years under Coach John Imlay. He played on the Bordentown Juvenile Medium Security Facility softball team from 1987-1989. He also played semi-professional football for the Plainsboro Package Express for 14 years under Coach Jeff Gretchen from 1983-1997. He played multiple positions, including running back, kick returner, and defensive halfback.
Daryll was a charter member of the Bordentown City concerned citizens group, and once pulled nine children from a burning house. Daryll is an active member of Union Baptist Church, located in Trenton, NJ under the leadership of Rev. Simeon D. Spencer, where he sings tenor in the choir.
He has been married 5 years to Rosalyn and has two stepsons, Aaron and Teddy, both who are BRHS graduates. He is employed as a Motor Vehicle Operator for United States Postal Service in Kearny, NJ.
As the middle brother of the athletic Williams family, Daryll has two brothers, Charles "Cressie" Williams (1999-2000) and Wayne L. Williams (2000-2001), who were previously inducted into the Bordentown Regional High School Athletic Hall of Fame. The Williams' athletic legacy is now complete with the third and final brother now inducted (2014-2015).
Danielle Burns
Class of 2002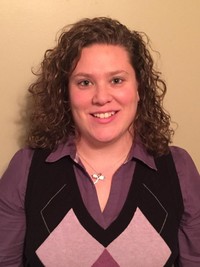 One of the most decorated athletes in Bordentown history, Danielle Burns was a three sport star athlete at Bordentown Regional earning 12 varsity letters as a Scottie in soccer, softball, and basketball. Danielle's intensity and passion for the game left a memorable legacy for female athletes to come.
As the starting center midfielder in her sophomore year, she led the team to the South Jersey Championship Title, and eventually to the state Semi Finals as part of a team that helped Coach Dominick Castaldo achieve his 200th win. Danielle was listed in the top ten points standings for goals and assists with 12 goals and 7 assists in 20 games. She was also listed in the Top 35 players in South Jersey, and was showcased in the Burlington County Times newspaper for Goal of the Year under the Men's soccer column for her "sweet 30 yarder" to put Pitman away in the S.J. Group 1 Final. She was a two time honoree of First Team All Burlington County, two time team MVP, and two time team captain. In her junior year she was involved in 51% of all team scoring, including scoring five game winning goals.
On the basketball court, Danielle's aggressiveness and passion continued at the point guard position. You would often see her diving across the court for a loose ball or standing her ground in the paint to take an offensive charge. On offense, Danielle loved to taunt her opponents from the three point range. She broke the record for three pointers in a single game (5). In her junior year she was awarded Locker Room Player of the Year - based on 47 stat categories, game film, reports, and opinions.
On the diamond, Danielle maintained a batting average above .400 in her first two seasons and a batting average above .500 in her last two seasons. As an upperclassman she led the team in hits, singles, doubles, triples, and home runs. She had a 17 straight hitting streak in her junior year. She burned up the base paths, collecting 14 stolen bases as a freshman in only 15 attempts. That number would just grow throughout her career. It was rare to see her thrown out or run down on the bases. Danielle was a 2nd Team All County SS as a Freshman, and a 1st Team All County SS for her 3 remaining years, and a 2 time team MVP.
As a senior Danielle was the recipient of the Female Athlete of the Year Scholarship, the Geri Kurlander Soccer Scholarship and the Senior Athlete Award. She was also the recipient of the 2002 Most Courageous Athlete Award for her dedication and perseverance to return to the athletic field after undergoing her second major knee reconstruction.
Danielle went on to play Women's Soccer at Virginia Wesleyan College and was a three year starting midfielder for the Marlins. She was honored to hold the Captain Title for three years in her collegiate career. She helped the team achieve it's first NCAA tournament birth in school history; a team that would go on to qualify for the NCAA Elite 8 in 2003, losing in a shootout that would have sent them to the Final Four. She was a 4x Verizon Wireless 1st Team All Honors Athlete.
The final trait possessed by Danielle, the one that separates her from the good and propels her into the Hall of Fame category is her desire to be great. She was always the first player on the field and the last player off; the player who would always ask "Coach, what can I do to be better?" and followed that up by listening to the advice.
Danielle received a Bachelor's degree in Business Management and Economics, graduating Magna Cum Laude with a 3.8 GPA. Upon graduation, Danielle secured a job at Merrill Lynch, where she is now a Vice President, acting as a Team Lead in their Risk Management and Supervision Group.
Danielle moved down the road from Bordentown two years ago to Hamilton, NJ, where she currently resides. It is with great pleasure we welcome Danielle into the Bordentown Regional Athletic Hall of Fame.
Richard "Gates" Ganges
Class of 1958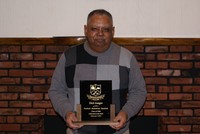 Dick Ganges, a winner of 10 Varsity letters, was truly a man of all seasons. A centerfielder on the Baseball team, Dick was a starter his freshman, sophomore and junior seasons and batted in the middle of the order. In Basketball, he was also a 3-year starter, where as a sophomore, he was a major contributor to the 1954/55 team that is currently enshrined in our Hall of Fame. In football, he was a four year starter at both running back and defensive end and was one of the stars of the State Champion 1957-58 squad.
Dick loved to compete in all sports, but if there was a sport where he reached the pinnacle of success, it was the game of Football. Back in the 50's there was no football playoff to determine a Sectional or State Champion. However, the Newark News and Star Ledger annually rated all of the teams and picked their own "mythical" State Champions. In the four year period, ending with the Class of 1958, the Bordentown High School Football team had their best run in school history. They were named both a SJ and NJ Group 1 champion (enshrined in our Hall) and were twice named the 2nd best team in Group 1 SJ. One of the major stars of these teams was the irrepressible Ganges. Whether it was ripping off an 80 yard run or rushing the quarterback, Dick had the talents to constantly create havoc and change the flow of the game. Fast, strong, and quick, Ganges also brought other equally important attributes to the games. As teammate Dave Lebak tells it, he was unbelievably determined, totally fearless, had the energy of the Energizer Bunny and motivated his teammates by bringing a certain, high strung attitude to the various competitions. If as a teammate you did something good, Dick would tell you. If as a teammate you did something wrong, Dick would really tell you.
Having had the pleasure of spending some time with "Gates" and his classmates, it struck me that every time he walked into the room, everyone immediately got a smile on their face. Everyone who knows him is smiling now as we induct this fabulous athlete into the Bordentown Regional Athletic Hall of Fame.
Phil Ingling
Class of 1996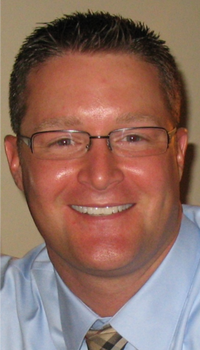 Phil Ingling earned 10 varsity letters in his high school career. The legacy he left in soccer, basketball and baseball identifies him as one of the school's best all-around athletes .
Phil was a starting midfielder in soccer and was captain of the team in his Senior Year. He was Second Team All Burlington County League Freedom Division in 1994 and Third Team All Area in 1995. His coach, Bob Lewis said "Phil is an extremely hard working, perfectionist type of a kid. His total hustle and heart is incredible, he is a quiet spoken young man, but he leads by example." Ingling was named to Who's Who in Sports for Boys Soccer in 1995. This distinguished honor is awarded to less than five percent of the sports participants in American high schools
A three year starter in basketball, Phil was listed in many newspaper articles having scored 26, 24, 18, and 16 points per game. He was captain of the team in his Senior Year and named one of the 30 best high school basketball players to play in the South Jersey All Star Game.
Baseball was his third sport, he was captain in his Senior Year and earned three varsity letters. He was a true utility player playing 3rd base, short stop, 1stbase, and outfield. He played the position of whoever was pitching. He also pitched and had a 4 – 1 record as a pitcher in his Senior Year. A quote from By Crammer, his coach "Phil Ingling is Mr. Everything for Bordentown High School's baseball team. I don't think I have had anyone who has the versatility that he does." He was Second Team BCSL in 1995 and First Team All Area Baseball as a utility player in 1996. His batting average was .423 in his Junior year.
Phil graduated from Richard Stockton College in 2000 with a degree in mathematics. He has an MBA from Rowan University and a Master's degree in Systems Engineering from the Naval Post Graduate School. Phil lives in Woodstown, New Jersey with his wife, Karen and their one and a half year old son Cody. He works for the U.S. Navy as a Systems Engineer. His parents are Joyce and Tom Ingling.
It is with great pleasure that we induct Phil Ingling into the Bordentown Regional Athletic Hall of Fame.
1960 Bordentown High School Baseball Team
On October 24, 1998 Burtis C. "Bunker" Hill was the lone initial inductee into the Bordentown Regional Athletic Hall of Fame's first class. His legacy as a teacher, coach and athletic director continues this year with the recognition of his 1960 Baseball Team, regarded by him as the best of a sixteen (16) year, 195 win career. According to coach Hill, the quality that set this team apart from his other league champs, five (5) and South Jersey champs, three (3) was their overwhelming desire to win and not accept defeat. A final record of 17-4 culminating in a come from behind 8-7 win over Pennsville High School in the South Jersey Group II championship game solidified their place in Scotty baseball history.
The team was led by it's Captain, Dean Howarth (1st team All State Group II - Newark Star Ledger), Don Schramm (1st team All State Group II - Newark Star Ledger) and Brent Rogers (2nd team All State Group II Newark News) offensively, catcher Jim Utley was the hitting leader with a .400 batting average and winner of the Dr. Harry Imlay batting trophy. Collectively, the team finished with a .291 batting average, a great accomplishment in the wooden bat era. Junior pitchers Bob "Bomber" Bertothy, Don Schramm and Sophomore By Crammer accounted for all seventeen (17) wins.
Team Members
Jr. Bob Bertothy (P)
Sr. John Black (SS)
So. By Crammer (P)
Jr. Dick Haluska (OF)
Sr. Dean Howarth (1B)
Sr. Les Jacobs (3B)
Sr. John Moricz (OF)
Jr. Bert Rogers (2B)
Jr. Bill Roscoe (OF)
Jr. Al Ross (Utility)
Jr. Don Schramm (P-OF)
Jr. Mike Seely (OF)
Jr. Jim Utley
So. Harry Mattola (Manager)