------2008-2009
Charles Miller Coach 1996-2005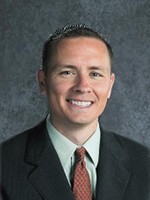 Mr. Charles Miller came to Bordentown Regional School District a winner and that character trait grew and permeated every endeavor he undertook while here. Coach Miller started in the summer of 1996 as the assistant boys soccer coach and did not stop until he and his track team won a State Championship and two National Championships.
Numbers and titles are not the only reasons why Charlie Miller is being inducted into the BRSD Athletic Hall of Fame. Mr. Miller built relationships with his athletes, students and families. Mr. Miller pushed individuals to accomplish personal bests on the pitch, the track and in the classrooms. Mr. Miller was a role model and set an example through his modeling and work ethic. Mr. Miller held himself to as high a set of standards as he did his student-athletes.
After three years as the assistant soccer coach, Mr. Miller took over the program in 1999 and promptly coached the boys to an undefeated 16-0 league record. That year, in addition to the Freedom Division Championship, he and the boys advanced to the South Jersey Finals. In the six years Coach Miller worked with the Varsity Boys Soccer team, he compiled a 75-43-2 record and qualified for the state tournament everyyear. Emphasizing conditioning, communication, possession and passion, he and the boys won a South Jersey Championship in 2000.
The BRHS Track program was struggling to maintain numbers when Coach Miller arrived in Bordentown. Coach Miller began in the winter of 1997 by putting together a training and weight lifting program for students who were interested in joining the track team in the spring. This small group worked hard and results began to show. When Mr. Miller became the head coach in 1998, responsible for both the boys and the girls for the first three years, he had recruited and trained a strong nucleus of very talented athletes. The program was ready to take off. Facing 21 consecutive losing seasons, Coach Miller skippered the group to three Freedom Division Championships, four South Jersey Championships, one State Championship, two state Runners-Up and two National Championships over the course of the next eight years.
Coach Miller was fortunate to work with many wonderful and talented athletes such as Kristina Matthews, Aaron Biddle, Don Fillinger, John Brodowski and Rob Novak just to name a few. However, success was earned and never taken for granted. Coach held all his team members to high expectations and pushed each individual to improve each meet, each week and each season. With the philosophy of strength training, quality over quantity and running negative wins, Coach Miller's teams had four consecutive, undefeated Freedom Division seasons. Included in this four year stretch was a State Championship and several Coach of the Year accolades. As a finale, Coach Miller took Rob Novak and his sprint team of Novak, Mike Steffen, Fred Mendenhall and Dan Millan to the Nike National Tournament in the spring of 2005. The team took first place in the Sprint Medley and then the next day, Rob Novak won the 800M – setting a National Record.
As evident above, there is no doubt Coach Miller belongs in the BRSD Athletic Hall of Fame. Bordentown was fortunate to have Charlie Miller come to town for nine years. A member of the BRHS Mathematics Department, Charlie Miller taught a number of courses including Advanced Placement Calculus. He was also very active in other school matters: working on curriculum, various committees and serving as a mentor to student and novice teachers. Mr. Miller also completed graduate school in the middle of all his teaching and coaching accomplishments. It was his desire to become an administrator that unfortunately took him away from Bordentown. Mr. Miller is currently the Principal at Valley View School in Watchung Borough, NJ. He and his wife Nancy currently have three children: Sarah (7), Abby (4) and Emma (2) with a new baby due in March of this year.
Donald Fillinger Class of 2001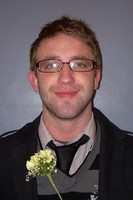 The Scotties were not known as a distance running school since the Cross Country teams of the 1970's. With the arrival of Donny Fillinger in 1998, the Scotties became a distance running school again, from 1998-2005. To quote his former coach in soccer and track and fellow 2008 inductee, "You have made your mark by becoming the best distance runner this school has ever had! Before you, we were not a distance running school. Now we are the best distance running school in South Jersey! You broke the school record in the 1600 and the 3200." - Charlie Miller in 2001.
A varsity letter winner in track for 4 years, Donny Fillinger joined Charlie Miller's spring track squad as a freshman in 1998. The success, Donny garnered his freshman year drew other athletes to the team. Distance running is very much a team endeavor that cultivates success through each academic year. Donny's influence spread to other runners and the Scotties distance runners dominated as a team in Group I competition through to 2005. Donny was 1st team Freedom Division in three successive years 1999-2001 in the 1600 and for two years in the 3200. In the South Jersey Sectionals, he placed in the 1600 for three successive years, 4th, 2nd and 1st and in the 3200, he placed 2nd, 2nd and 1st. In the States, he was 5th in 1999 and 2nd in 2001 and in the 1600 he was 3rd in 2000 and 2nd in 2001. The highlight of his track career was the outstanding performance in the state competition where, partnered with fellow Hall of Fame inductee (2007) John Brodowski, they combined for 40 of the 43.5 points the team scored to win the state Group I title. In his senior year, Donny was recognized as 1st Team 1600 and 3200 for South Jersey and 2nd team all-state in both events. He was also second team 800 South Jersey his senior year. Donny is most proud of being the team captain of the state championship team and the team that scored the highest point differential in South Jersey competition in 2001.
After graduation, Donny went to Rowan University where he ran for Bill Fritz' cross country team. Donny ran for two years earning recognition as All-NJAC and All-CTC two times and an All-NJ.
Donny also was a starter for three years on the Scotties champion soccer teams. From 1998-2000, the soccer team was a perennial entrant in state tournament play. They won the South Jersey Championship in 2000 only to lose the state final 5-4 in a shoot out. Donny excelled at halfback, a position that is required to run the whole length of the field throughout the game. This came easy to a champion distance runner and it showed in his on field performance.
Donny is a graduate from Rowan and is currently living in Philadelphia. He is an advertising executive for Tierney Communications.