------2006-2007
Robert Colby Class of 1953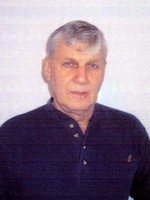 The 2006-2007 induction of Bob Colby marks the enshrinement of the first athlete from Bordentown High School's Class of 1953. As a two-sport star, Bob earned three letters in Football as well as Baseball. A rugged two-way performer on the gridiron, "Colby" starred at offensive and defensive end for the Scotties of Coach Bunker Hill. His rugged, no nonsense approach to the game caught the eye of local sports writers who selected him to the All-County First-Team as a defensive end in his senior year.
In the Spring of 53', Coach Hill put out the call for his baseball candidates with hopes for another in a long string of successful campaigns. Such would be the case, as the Scottie diamond squad recorded a 12 – 3 mark led by Bob's 9 – 0 pitching. During his senior year, Bob threw five shut-outs and a no-hitter. In 55 innings pitched, he allowed only 18 hits, an average of two per game, and gave up only one earned run the entire season. The tabloids placed him at the top of the list of county pitchers with Stanley Guie of Pemberton and Ron Berthasavage of Florence.
Following high school graduation, Bob signed a professional baseball contract in 1954 with the Philadelphia Athletics. He was sent to Savannah, Georgia for re-assignment. That season he pitched for the A's West Virginia team in the Appalachian League. It was there that arm troubles began to plague him, a problem that would become chronic for the rest of his career. The A's sent Bob to Philadelphia where he was to rehab at Shibe Park. While undergoing treatment and throwing "B.P.", he made the professional acquaintance of Athletics star lefthander Bobby Shantz. Despite repeated attempts to correct his arm problems, Bob's pitching career would end prematurely that season. He continued to pitch at the local level in the semi-pro leagues and is widely remembered as one of the elite pitchers to come out of our area.
Bob currently resides in Hedding, N.J. with his wife, Theresa. The Bordentown Athletic Hall of Fame is proud to welcome Robert Colby into its ranks.
Arthur Milak Class of 1975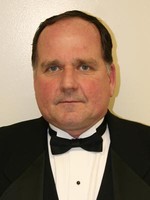 Bordentown Regional High School's track program has produced a long list of quality distance runners in the mid 90's up to the present. This unparalleled run of success, however, began in the early 70's with Art Milak, who at that time was viewed as one of the premiere distance runners in the State.
In the Fall of 1974, the Boy's Cross Country team, under Coach Herb Conway, won the Freedom Division title and South Jersey Sectional title. That year Art Milak won every division meet, the Freedom Division individual championship and followed that by capturing the South Jersey Central I title. Art is the only cross country runner in BRHS school history to accomplish this feat. In the N.J. State Championship meet, Art finished with a strong 4th place finish.
Although he was well known as a cross country runner, Art's most impressive accomplishment came in the 880 on the B.R.H.S. track team. In his junior year, Art defeated all local runners by winning the Burlington County Open 880 in a County record time of 1:55.9. This was a feat that he would duplicate as a senior when he again won the same event in 1:55.7 before finishing second in the State finals.
Art graduated from B.R.H.S. in 1975 and attended West Point Prep the following year. He continued his successful cross country career while in prep school and that year was ranked as the number one prep cross country runner in the nation.
His short West Point Prep year turned into a four year college stay at the Citadel where Art received his B.A. in History. As he did in high school, Art lettered for four years in cross country and track before graduating in 1980. His track success continued as he became the school's 1500 meters record holder with a time of 3:52.1.
Graduation from the Citadel led Art to a 23 year career in the U.S. Army as a Master Parachutist, Ranger, Pathfinder, and Special Forces Officer (LTC). Art retired from the Special Forces after a 23 year career. From March 2000 to August 2002, he served as Executive Officer/Senior Assistant of Military Science at the Citadel. In September of 2002, up until the present time, Art has worked in the capacity as Deputy Project Manager for the U.S. Border Patrol Academy and Federal Law Enforcement Training Facility.
Art and his wife Brenda are the proud parents of four children, Nick, Ben, Courtney, and Amber. He currently resides in North Charleston, South Carolina. The B.R.H.S. Athletic Hall of Fame is honored to include Art Milak into its fraternity of star athletes of the past.
Kathy (Shaw) Creegan Class of 1985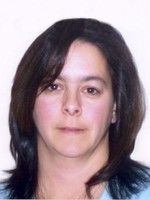 When the research is done on the Hall of Fame nominees, statistics are a huge part of the analysis. This is probably why, up until today, there is only one person that has been inducted for their defensive abilities. We are very proud to double that number with the induction of Kathy (Creegan) Shaw, a sweeper on Bordentown's first outstanding girls soccer team.
In 1984, the third year of girl's soccer at Bordentown, Kathy led the team to a spot in the South Jersey Finals where they lost, in overtime, to eventual State Champion, Delran. The team went 16-5 and had 9 shutouts over the course of the season. The team was ranked 3rd in the final All-Group Burlington County standings and Kathy was, individually, All-Group, All-County. After graduation, Kathy matriculated to Mercer County Community College, a perennial Soccer powerhouse, where she was a starting defender on two teams that finished in the top 5 nationally.
When speaking with Kathy's High School coach, Dominick Castaldo, and her teammates, there was a slight touch of awe when talking about her abilities. Adjectives like focused, fast, tough, and dominant were used often. Teammates told of how they attacked the other team's goal knowing that if they got beat defensively, Kathy was there to cover their backs. On the rare occasion that the other team scored, there was a sense of amazement that they somehow got by Kathy. If you were an opponent and ventured into Kathy's end of the field, she was an inhospitable host. You walked away missing both the ball and a small piece of your pride. She was also versatile and when the team needed a goal, Kathy was moved to the forward position. To paraphrase the baseball Hall of Famer, Reggie Jackson, Kathy was the straw that stirred the drink.
The common thread that came from the research however, was leadership. Kathy was one of only two seniors on the team and the Coach was a first year coach. The unflappable Kathy was the glue that held the team together and led the young crew as they made their journey to the finals. As her teammate, Jacki (Fresco) Kalargheros said, "The players on our team looked up to her and looked to her for guidance, on and off of the field. She was a Captain that spoke and listened to everyone. She was liked by everyone on the team and most importantly, respected. That, to me, is a leader." The finest compliment that you can get from fellow players or the coach is that you were a great teammate and Kathy Shaw was a great teammate. We are proud to induct, the Captain, Kathy Shaw, into the Bordentown Regional Athletic Hall of Fame.
Brian Guire Class of 1992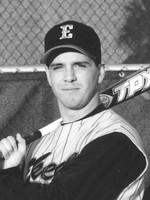 As a student-athlete at Bordentown Regional High School Brian Guire was a leader and a fierce competitor on the field. He earned 7 Varsity letters during his athletic career, 3 in Soccer and 4 in Baseball.
As a soccer player, Brian starred as the starting Center Midfielder/Center Forward on the varsity soccer team for 3 years. In his sophomore year, he was one of the top scorers on the team with 10 goals and earned 3rd Team All Freedom Division honors. In his senior year, as Team Captain, he led the team in scoring with 14 goals, was Team MVP, and named to the 2nd Team All Freedom Division. But it was his junior year where Brian elevated his game to another level of play. Though the team only had a 7 and 10 record, Brian played with the heart of a champion. He led his team in scoring with 11 goals, was Team MVP, and earned 1st Team All Freedom Division, 1st Team Group I All South Jersey, Honorable Mention Group I All State by the Soccer Association of Coaches of New Jersey and 3rd Team Group I All State honors by the Newark Star Ledger.
Although he excelled on the soccer field, his true passion was on the baseball diamond. As a Baseball player, Brian typifies the verse in John Fogerty's "Centerfield" – "Put me in coach, I'm ready to play..." He was the starting Center Fielder as a freshman. In his sophomore year he had a batting average of .302 and an on base percentage of .400. In his junior year as Team Captain, Brian led his team with a batting average of .400 and an on base percentage of .544. He was the Team MVP and earned 1st Team All Freedom Division honors. As a senior and Team Captain, Brian again led the team in hitting and finished second in Burlington County with a batting average of .455. He posted an on base percentage of .640 while leading the Freedom Division with 35 stolen bases. Brian was Team MVP and earned 1st Team All Freedom Division, 1st Team All Burlington County, and 1st Team All Area Trenton Times. Brian also was named the Bordentown Regional High School Seidel Male Scholar Athlete of the Year.
Brian continued his baseball career at Division II Eckerd College in Saint Petersburg Florida earning 3 varsity letters as their starting Center Fielder. In his senior year he was Team Captain and led his team in home runs. He had a career batting average of .300, a slugging percentage of .399, remains in the top ten for stolen bases and earned both Eckerd College Male Scholar Athlete of the Year and Sunshine State Conference Male Scholar Athlete of the Year honors.
After graduation, Brian had try-outs with the Philadelphia Phillies, New York Mets, and the Cleveland Indians. He was an instructor for the Tampa Bay Devil Rays Summer Baseball Camps and also operated a Baseball Camp in Guam for the Montreal Expos.
Brian graduated Eckerd College with a degree in mathematics and currently is a math teacher at Boca Ciega High School in Saint Petersburg Florida where he resides with his lovely wife Shannon, their 2 year old daughter Brook and a potential center fielder on the way in April.
Tara Planas-Borgstrom Class of 1993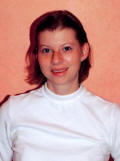 Tara Planas-Borgstrom started her gymnastics at age 10 with lessons three days weekly in Hamilton Township. By age 15, Tara was training seven days a week and teaching gymnastics two days a week in Mount Laurel. During the beginning of Tara's senior year in high school, she became aware that she could compete as an independent for Bordentown Regional High School. She competed in gymnastics at Lenape High School as an independent for BRHS. Tara is the first athlete to enter the Bordentown Regional Athletic Hall of Fame as an independent.
Tara won uneven bars and consistently placed among the top 3 all around gymnasts at each interscholastic meet. Her scores enabled her to compete in the all-round at the State qualifying meet, where she advanced to the State meet. There she competed on uneven bars placing 11th in the State. Tara is the only athlete to represent Bordentown Regional High School in the sport of gymnastics.
Tara received her varsity letter in 1993 and won the Scholar-Athlete Award that same year. She was the class Valedictorian when she graduated in June, 1993.
After graduation, Tara went to the University of Bridgeport. She was a member of the gymnastic team for four years and a Captain and Academic All American for three of those years. Tara helped lead the team to ECAC Conference championships in 1994, 1995, and 1997. The Team had a second place finish in 1996. The University of Bridgeport team qualified for nationals all 4 years and placed 8th, 4th, 6th and 7th among Division 2 institutions. Tara placed 2nd on uneven bars in her junior year and 5th in her senior year in State competition and placed 9th on bars at Nationals.
Tara received the Carl Vieth Award in her Junior year at the University of Bridgeport. This award is given to a student who demonstrates the qualities of leadership and scholarship. She also won the ECAC Scholar Athlete of the year in her Senior Year.
After her graduation, Tara was assistant coach at University of Bridgeport for three years.
During that time, the University of Bridgeport won 2 conference championships and qualified for National competition each year.
Tara Planas-Borgstrom has been teaching at Peter Muschal School for five years. She directs a one week Gymnastic Camp each summer for elementary age children through the Bordentown Community Education/Recreation. Tara resides in Bordentown with her husband Frank and two sons. It is with great pleasure that we induct Tara Planas-Borgstrom into the Bordentown Regional High School Athletic Hall of Fame.