------1999-2000
Ernie Yelencsics '43

Herbert C. Conaway '55

Thomas E. Matlock '56

Dr. Shirley P. Fisher '60-'65

By Crammer '62

Ronald "Fuzzy" Francis '66

Gary Begnaud '70

Jeffrey Burkhardt '68-'98

Eric W. Hamilton '71

Candy (Gearren) Gore '72

Larry Kipp '72-'95

Charles "Cressie" Williams '78

Margaret (Casey) Kruger '81

Cameron Drew '82

Tamara Carey '91


Ernie Yelencsics Class of 1943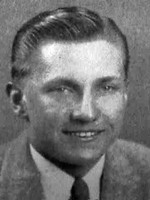 Ernie earned three varsity letters in Baseball, one in Football and two in Basketball. He served in the United States Navy from 1943 - 1946. After serving in World War II, he was drafted by the Giants organization. He played in the minor league world series for Montreal in the International League versus AAA Minor League. Ernie played ten years of professional baseball as a catcher and was a backup catcher for Roy Campenella.
Ernie is presently greens superintendent at Springfield Golf Center. He and his wife, Cathy, have two children, Pamela and Holley. Ernie resides in Florence.
Herbert C. Conaway Class of 1955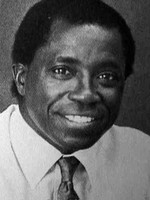 Herb Conaway is being recognized for his accomplishments as both an athlete and a coach. While a student at Bordentown High School, Herb was a letter winner for two years in Football and one year in Baseball. Mr. Conaway had his biggest breakthrough while running track as a guest athlete for Bordentown's other school, Bordentown Military Institute. The legendary track coach, Paul Hartpence, recognized a great talent when he saw one. With Mr. Hartpence's aid, Herb received a track scholarship to Winston Salem University in North Carolina.
Scholastically, Herb was in the "Who's Who among College Students" and was a member of Alpha Kappa Mu Honor Society, all while serving as president of his senior class. Athletically, he earned 4 letters in Track and competed in all the major indoor meets from Madison Square Garden to the Washington State Games. In the four years that Herb competed in the prestigious Penn Relays, he never placed below fourth in the 400 meter hurdles. After college, he competed all over Europe where he was the European 400 meter hurdles champion in 1960 and the U.S. Army (European Command) Champion in 1960 – 61 in both the 400 meter dash and hurdles.
As BRHS Cross County Coach for 23 years and Track Coach for 24 years, Herb Conaway touched the lives of many students. His Cross Country team had both a 2nd and 3rd place finish in the States and won a South Jersey Group I State Championship in 1974. At one point, his Cross Country team won 32 straight dual meet championships. He was inducted into the Burlington County Track and Field Hall of Fame in 1977, won the Teacher of the Year award in 1988-89 and received the Governor's Teacher of the Year Recognition award.
Thomas E. Matlock Class of 1956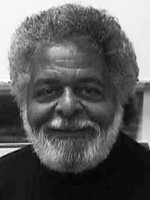 Regarded by many as one of the finest all-around athletes in Bordentown High School history, Tom Matlock earned a total of ten varsity letters during his illustrious career. Tom earned four letters in Baseball, three in Basketball, and three in Football. Tom Matlock was honored as an All State candidate in Football, Basketball and Baseball.
Tom led Bordentown's basketball team to the state finals in 1956. Tom Matlock played shortstop for coach Bunker Hill on the South Jersey Group I championship team. Tom was also chosen as an All-State quarterback in football his senior year.
Tom attended Maryland State College where he participated in football and basketball. He also served a tour in the army from 1959-1961. Tom is currently employed as an automobile buyer at Liberty Toyota in Burlington. He and his wife Deborah reside in Pennington, New Jersey and are the parents of a daughter, Sabrina.
Dr. Shirley P. Fisher Teacher/Coach 1960-1965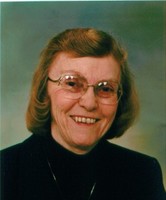 Dr. Shirley Fisher is credited with beginning the organized girls' sports program for the High School, then known as William MacFarland H.S. In her tenure at the school, Dr. Fisher coached Field Hockey, Basketball, Softball, was advisor to the Girl's Leaders Club, Intramural Council, Officials Club, Swimming Club, Bowling Club, Cheerleaders, and the Speedball Team (precursor to Soccer). She was able to find time to do these activities while teaching Health, Physical Education, Psychology, Driver Education and as part-time guidance counselor.
Dr. Fisher is a distinguished Professor at the College of New Jersey and has published articles in national and state journals. She is named in "Who's Who in American Education", "Who's Who in American Women" and "Who's Who in American Colleges and Universities". Dr. Fisher has received numerous professional honors, including the Outstanding Professional Award, the Distinguished Leadership Award and most recently the prestigious NJAHPERD Honor Award for her continued and significant contribution to the profession.
Dr. Fisher continues to be active in our Bordentown Community as director of the CE/R Swimming program (which she first started in 1961) and as founder and coordinator of the CARE Program (Community Action Reaching Everyone).
Dr. Fisher resides in Crosswicks, NJ with her husband Charles (also an esteemed faculty alumnus). They have two children, Michele and Charles and one grandson.
By Crammer Class of 1962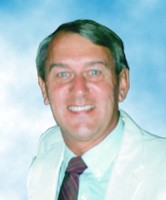 By Crammer's varsity athletic career began as a starting sophomore on the Bordentown High School football team. It continued as he earned three letters in Basketball including All-League and All-County honors as a senior. He finished his senior season as the leading Basketball scorer in Burlington County, an honor which has not been repeated at Bordentown Regional High School. As a pitcher on Coach Bunker Hill's successful Baseball program, By's three-year varsity pitching record was 21 wins and one loss, a record which stands today. He led his team to two South Jersey titles and two league championships while earning All-League and All-State honors his senior year.
Upon graduation from Gettysburg College with a B.S. in Health and Physical Education in 1966, By returned to his alma mater as a Health and Physical Education teacher, a position which he currently holds (34 years). He served as an Assistant Basketball coach for four years and an Assistant Baseball coach for three years before assuming the Head Baseball coaching position from 1970-1983. Following a ten-year hiatus, By returned as Varsity Baseball coach in 1993, a position he held until his retirement at the end of 1999 season. During his 21-year baseball coaching career, his teams won 243 games, five league championships and one Group I League Championship and one Group I title. He was selected as Burlington County Baseball Coach of the year in 1993.
By has worked as a High School Football official for the past 23 years, and was chosen Central Jersey-Mercer Chapter Football official of the year in 1989. He is especially proud to have coached two of tonight's inductees - Gary Begnaud and Cameron Drew, during their Bordentown High School baseball careers. By and his wife Nancy reside in Mansfield township and are proud parents of three. Oldest son Scott is married (Diane) and has a son, Bennett. Daughter Shawna, and son, Ryan, complete the family.
Ronald 'Fuzzy' Francis Class of 1966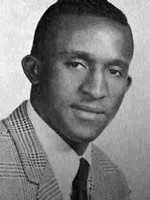 As in many fields, being the first person to accomplish something is extremely meaningful. Since Ron "Fuzzy" Francis was the first person in Bordentown High School history to score 1,000 point in his Basketball career, he would be a natural candidate for the Hall of Fame. There was much more to Ronald's career than scoring 1,056 points.
A four year varsity starter from 1962 – 1966, Fuzzy's teams had a record of 64 – 18 and during this won 3 Delaware Valley League Championships. The trio of Fuzzy Francis, Carl "Pic" Greenfield and Robert "Peewee" Sykes formed one of the most memorable teams during a golden era of Bordentown basketball. Fuzzy was the leader of this wonderfully talented group and as important as being a statistical leader, he was a leader in an intangible asset – style. On the court, Fuzzy was flamboyant, charismatic, the leader, unselfish and yet the natural center of attention. Despite all the accolades such as being All League in 1964, 1965 and 1966 and All County and All Area in 1966, Fuzzy is remembered most of all for his unselfishness. His most vivid memory of his high school career was not the championships, the 1,000 points or the personal awards. It was the night of a championship game against Pemberton. Fuzzy had just fouled out and the player going in for him told him to relax and that he had things under control. Bordentown won and that, to Fuzzy, was most important.
Ronald "Fuzzy" Francis has two daughters, Ebony and Kenga and resides in York, Pennsylvania. A player way ahead of his time, we are proud to induct him into the Bordentown Regional Hall of Fame.
Jeffrey Burkhardt Teacher/Coach 1970-1998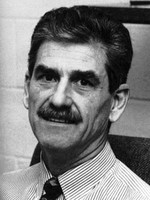 Jeff Burkhardt's impact on the Bordentown School community transcends multiple boundaries. His personal touch can be seen within the classrooms of Bordentown Regional as well as on its athletic fields.
As a Florence High School athlete (62'), Jeff lettered for three years in football and two years in basketball. He was chosen All-County his senior year as a defensive back in football. On the basketball court, Jeff averaged twenty points per game his senior year. Once again he was selected All DelawareValley League and All County.
Upon graduation from Florence in 1962, Jeff continued his education by enrolling at the University of Maryland. He played Division I football for three years and graduated in 1967.
His coaching career at Bordentown Regional included Head Basketball and Track coach. Jeff is most noted, however, for his success guiding the Scotties football program. His accomplishments include league championships in 1969 and again in 1981. In 1969 Jeff was also chosen as Burlington County Times Football Coach of the Year.
What began as a coaching career soon materialized into an administrative profession. Once again, Jeff's impact on the school community would be profound. As Bordentown Regional Athletic director, 1985 – 1993, Jeff served on the Athletic Director's State Board from 1989 – 199l. As President of the Burlington County Scholastic League in 1994 – 1995, he became the first Athletic Director to hold that position. In 1993, Jeff reached the position of Principal of Bordentown Regional and continued in this capacity until retirement in 1999. During this time, he served as President of the Burlington County Principal's Association in 1997 – 98.
Jeff has two children and currently resides in Blakeslee Pennsylvania with his wife, Anne
Gary Begnaud Class of 1970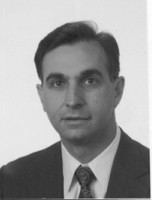 As a standout athlete and leader at Bordentown Regional High School, Gary earned four varsity letters in Baseball and two in Basketball. He led his teams to Delaware Valley League Championships in both sports during both his junior and senior years.
As a guard on the basketball team, he was chosen All South Jersey Group I his senior year, as well as All- League First team. Gary's senior year on the baseball diamond saw him garner All- League, All-County and All-State honors as a second baseman while leading Burlington County in batting average. His ten consecutive base hits in 1970 still remains a record.
Gary graduated from Bordentown Regional High School in 1970 as President of Student Council, Scholar-Athlete Award winner and ranked 3rd in his class. Upon graduation from Bordentown Regional High School, Gary attended the University of Delaware where he lettered in Baseball for three years. Gary had a stellar career for the Blue Hens as an outfielder and first baseman which was marked by All-Conference honors in 73' and 74', team MVP in 73', and All-American selection in 73'. Gary graduated from Delaware in 1974 with a degree in finance. Signing with the Philadelphia Phillies in 1974, he began his professional baseball career in Auburn, N.Y. (team MVP) and climbed the baseball ladder through A, AA, and into AAA within the Phillies organization.
In a span of four years, Gary won team MVP honors at Spartenburg and Reading, as well as, leading each league in numerous offensive and defensive categories. After a year of moving between double A and Triple A, Gary retired from baseball in the spring of 1978.
Gary is currently a Financial Consultant and Resident Manager for Merrill Lynch at their Moorestown office. He and his wife, Barbara, reside in Marlton, New Jersey and are the parents of daughters Colleen and Amy.
Eric W. Hamilton Class of 1971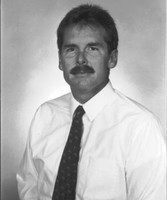 Eric is a 1971 graduate of BRHS where he was a standout in both Football and Track. As a senior, he was All League and All Area in Football where he excelled as a Center. However, this was just the beginning of the honors that he would accumulate.
After graduating from BRHS, Eric matriculated to Trenton State College and received both a BS and Masters degree. As an athlete, he was a four year letter winner as a center. He was All League 3 years and an All American his senior year. Once again, Eric proved that talent and hard work pay off. In 1976, at the tender age of 23, Trenton State College made Eric the youngest head Football Coach in the Country. Now going into his 24th year as head coach at the newly named College of New Jersey, he has gathered more accolades and awards. Eric has coached 7 League Championship teams, been NJAC Coach of the Year 5 times, is a member of the Delaware Valley Chapter of the National Football League Hall of Fame, the Trenton State College Hall of Fame, the BRHS Wall of Fame and now the BRHS Athletic Hall of Fame. Eric Hamilton has made Bordentown proud in his many accomplishments.
Eric W. Hamilton currently resides in Hamilton Township with his wife, Kitty, and their 5 children.
Candy (Gearren) Gore Class of 1972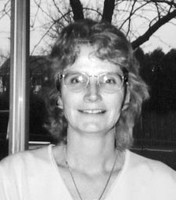 Candy earned three varsity letters in Field Hockey, four in Basketball and four in Softball. She played the center forward position in Field Hockey, guard in Basketball, and left field and pitcher in Softball. On February 22, 1972, Candy scored her 1000th point in Basketball, becoming the first female 1000 point scorer in Bordentown Regional history and the second in Burlington County history.
Candy was in the Honor Society for two years and after graduation attended Trenton State College. She played both Field Hockey and Basketball before she opted for a medical career. Candy graduated from the University of Maryland's X-ray program in 1976. She is currently an outstanding X-ray technician at St. Francis Medical Center and has chosen to enroll once again in the College of New Jersey to further her studies..
Over the past ten years, Candy has been a major contributor to the development of Girl's Basketball and Softball in the community. She has been a Field Hockey Official for ten years and also manages a softball team in the community. Candy is an outstanding community leader and role model.
Candy is married to Bordentown alumnus Joe Gore and has four children, Colleen, Michael, Michele and Maryellen.
Larry Kipp Teacher/Coach 1972-1995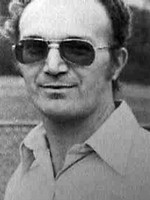 During the years from 1972 to 1995, Larry Kipp was a math teacher and coach at Bordentown Regional High School. Larry was best known for his expertise, success and enthusiasm for the sport of wrestling. When people speak of wrestling at Bordentown Regional High School, Mr. Kipp is synonymous with our program. Larry was our first Head Wrestling Coach from 1972 to 1983 and again head coach from 1986 to 1990. He has been credited for rebuilding the wrestling program during his second stint as Head Wrestling Coach. His overall record was 152 – 79.
Larry was Head Football Coach for five (5) years: 1986 (6-3), 1992 (1-8), 1993 (4-5) and 1994 (7-2). He was Head Track coach in 1994 and his overall record was 5 – 4. Larry was an Assistant Coach in the following sports: Football (10 years), Track (3 years), and Girl's Basketball (2 years). He started our summer weightlifting program in 1972 and ran it until 1994. He entered a team and placed them in several weightlifting contests.
Larry was Coach of the Year (Football) in 1994. He is a member of the South Jersey Coaches' Hall of Fame and the New Jersey State Coaches' Hall of Fame. He was Bordentown Regional High School Teacher of the Year in 1995.
Larry and his wife Faye reside in Pequea, Pennsylvania, where he owns a recreation area. Larry still teaches and coaches for the Penn Manor School District. He has four (4) children: Sharon, Marsha, Larry, Jr., and Jay.
Charles 'Cressie' Williams Class of 1978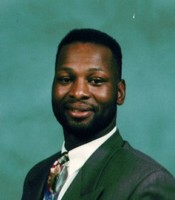 Cressie Williams graduated from BRHS in 1978. His athletic career at Regional included lettering in football, basketball, track and baseball. He was a 1000 point scorer in Basketball, he quarterbacked the Football team and garnered numerous All-County awards. He excelled at basketball at both Burlington County College and St. Thomas Aquinas College. He won First Team honors at both schools. He graduated from St. Thomas Aquinas with a degree in Criminal Justice in 1985.
Cressie was involved in coaching with Special Olympics, North Rockland Regional H.S., and until his untimely passing he was an assistant basketball coach at Bordentown Regional High School. He was very active in the Union Baptist Church and sung in its choir.
As a member of the athletic Williams Family, Cressie is remembered by his family, as an athlete who succeeded in every sport he played throughout his life. His family honored Cressie in 1995 with the establishment of the Charles Williams Scholarship Foundation. Each year a memorial basketball tournament is held to raise funds for the foundation.
Cressie Williams is fondly remembered as a legend at BRHS and is often spoke of as one of the school's greatest athletes. It is with great pride that we honor Cressie with induction into the Bordentown Regional Athletic Hall of Fame.
Margaret (Casey) Kruger Class of 1981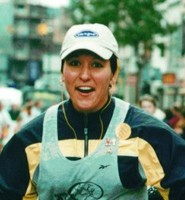 Margaret Casey-Kruger was an outstanding athlete, earning a total of 12 Varsity Letters in Field Hockey, Basketball and Softball. She also received a letter for being our first Scottie mascot! Margaret was All County in Field Hockey and Softball; All Freedom Division in Field Hockey, Basketball and Softball; and All State in Field Hockey.
Margaret was offered scholarships in Field Hockey and Softball at various institutions, but chose to attend Trenton State College. She was the first female "walk on" at TSC to play a Varsity Field Hockey starting position. She played all four years on the varsity squad, (captain, two years) and was selected as an All American her junior and senior years. In addition, she was selected for the NCAA All Tournament Team for two years.
Margaret earned her Master's Degree in Counseling and Human Services at Rider University. She has found time to remain active in the world of athletics as assistant softball coach at Rider University, swimming instructor in our CE/R program, NJSIAA women's basketball official, coach and administrator at the TSC Intercollegiate Field Hockey Camps. Margaret also took a year at the helm of Florence High School's Field Hockey team, where she was named South Jersey's Rookie Coach of the Year.
The passion and heart that Margaret has displayed in her athletic career is an extension of her personal endeavors. Despite five knee surgeries and a titanium plate attached to four cervical vertebrae, last October Margaret competed in the Dublin Marathon (pictured above). She represented Burlington and Mercer Counties in the 26.2 mile race and helped to raise over $250,000 for the New Jersey Arthritis Foundation.
Margaret works as a counselor at Florence High School and resides in Bordentown with her husband, Wayne and their son, Austin.
Cameron Drew Class of 1982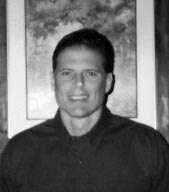 Cameron earned 5 varsity letters in Baseball, Basketball and in Soccer. He made All Freedom Division, County and State honors in all three sports. He played first base, pitcher and shortstop in Baseball, center in Basketball and goalie in Soccer. Cameron was named High School Athlete of the Decade (1980) by the Burlington County Times. He also received various high school awards from the Trentonian and Trenton Times.
Cameron attended the University of New Haven where he earned another 5 varsity letters in Baseball and Basketball. He was named All NECC Conference and All New England in both Baseball and Basketball. He was inducted into the UNH Athletic Hall of Fame.
Upon graduation, Cameron was drafted by the Houston Astros Organization where he was selected to the Class A, AA, and AAA minor league all star teams.
Cameron resides in Tampa Florida with his wife, Kristen.
Tamara Carey Class of 1991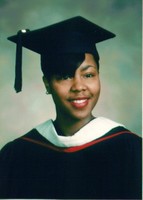 Tamara Carey graduated from BRHS in 1991 as the school's all-time leading scorer in basketball (1,661 points). She earned varsity letters in Basketball (4 years), Softball (2 years). She was recognized on numerous occasions for All-County and All- South Jersey team honors. With Tamara on the team, the Girl's Basketball squad was twice Freedom Division champions.
Tamara truly excelled in the collegiate ranks. Her career in basketball at Rutgers – Camden included honors: as team captain 1994 and 1995, Female Athlete of the Year 1993 and 1995, the school's second all-time leading scorer (1846 points), the all time leading rebounder (1061), all-time leader in steals (345), NJAC scoring champ and Player of the Year 1995, ECAC Metro NY/NJ player of the Year 1995, and NJ Collegiate Basketball Coaches Association College Player of the Year 1995. Also, the Lady Pioneers of Rutgers-Camden won the ECAC Metro NY/NJ Championship twice during Tamara's four years as a starter and Tamara is the only woman ever at Rutgers-Camden to amass both 1000 points scored and 1000 rebounds.
Tamara graduated in 1996 with a degree in Social Work and received her Masters in Social Work in 1998 from Temple University. She presently works as a clinical social worker in Philadelphia.
This year's youngest inductee, Ms. Carey, has distinguished herself during her years at Bordentown Regional, at Rutgers-Camden and as a professional, as a role model for the young women of Bordentown.