------2003-2004
| | |
| --- | --- |
| R. Carl Greenfield Class of 1966 | |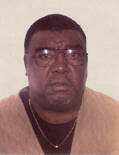 If you grew up in the 1960's, no doubt you were familiar with Rowan and Martin, Martin and Lewis, and Sonny and Cher. If you were a Bordentown basketball fan in the 1960's, the most famous group was Ronald "Fuzzy" Francis, Robert "Peewee" Sykes, and this extraordinary honoree, Carl "Pie" Greenfield. During the years 1964 through 1966, Fuzzy, Peewee and Pie led the Bordentown cagers to a record of 51 wins and 12 losses including a 20-3 mark during the 1965-66 season. The "big man" on these special teams, that captured two Delaware Valley League titles, was 6'6" Carl Greenfield.
Individually, Carl won both first and second team all Del-Val and second team all-county honors during his high school career. Prior to his senior year, Carl was named by Street and Johnson's basketball magazine as one of the nation's top 500 high school stars. After high school, Carl matriculated to South Carolina State where as the starting center, he helped the team place second nationally in the NCAA small schools national basketball tournament. Feeling that he could play with the "big boys", the "big man" transferred to Eastern Kentucky University, where he was the starting center for 3 years. His senior year, Carl garnered 2nd team Ohio Valley Conference honors and finished 11th in the nation in rebounding. Carl graduated from EKU in 1971 with a degree in Health and Physical Education.
Carl currently resides in Lexington, Kentucky with his wife Deborah. They have 3 children. He is retired from the Federal Bureau of Prisons after 20 years of service. In 1994 he was honored as the nation's top correctional services chief.
| | |
| --- | --- |
| Clifford L. Greenfield Class of 1970 | |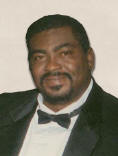 With the induction of Cliff Greenfield, the BRHS Class of 1970 deservedly has the most individual male inductees of any graduating class. Playing in the Delaware Valley League, BRHS captured league crowns in football, basketball and baseball. The starting center on the basketball team, Cliff was best known as a stalwart tight end and defensive end on the 1969-1970 undefeated football team. Being 6"5" and going about 225 lbs with no body fat, Cliff was a man amongst boys. In a Bordentown first, both defensive ends, Cliff and Pat Bentzel, went on to play Division I college football.
During his high school career, Cliff earned 5 varsity letters, 2 each in football and basketball and 1 in track. Cliff started on the varsity football team his junior and senior year with the Scotties only losing 1 game. He earned All Del-Val, All County and All-State honors in football during his senior season. From BRHS, Cliff went on to play at Morgan State, where he played on both the offensive and defensive line and earned all MEAC Conference first team honors. After graduating in 1974 and earning his Physical Education degree, Cliff was the talk of Bordentown when he signed as a free agent with the Atlanta Falcons. Between 1974 and 1976, he played in the USFL with the San Antonio Outlaws and the Charlotte Hornets.
Cliff worked for the Bureau of Prisons and the Defense Department from 1976 to 1992. In 1998, he was a member of the Olympic Companions Committee for the Seoul Olympics. He resides with his wife Jane, in Louisville, Kentucky and has four children.
| | |
| --- | --- |
| Timothy Tyler Class of 1985 | |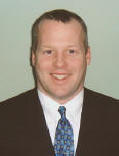 Tim Tyler is one of three of this year's inductees from the Soccer teams of the 80's. A stellar forward, Tim established two school scoring records that are still in existence: most goals in a season 27 and total points in a season 70. A three year letter winner in Soccer, Tim Tyler was named by the Trenton Times to the All Suburban team his senior year. He also received recognition his senior year as second team All-Freedom, second team All-Group 1 South Jersey, and second team All Burlington County. Tim continued his soccer play after graduation at Baptist College in Charleston, South Carolina. At Baptist College, Tim was a four year letter winner and received such accolades as being named to the All Big South All Stars and the All Big South Conference Tournament Team. Tim graduated in 1989 with a degree in Business Marketing.
Tim Tyler also excelled on the baseball field earning varsity letters two years. A top hitting outfielder on the Scotties nine, Tim was batting champ his senior year, first team Freedom Division and team Most Valuable Player. Tim also earned a varsity letter for one year as a member of the school's wrestling team.
Since returning from college to his hometown of Fieldsboro, Tim Tyler has been an active participant in athletics and community activities. He was President for many years of the Bordentown Men's Softball League and still actively participates in men's softball and baseball leagues locally. Tim is sharing his expertise in soccer and baseball with the community by coaching his sons, Zachary and Noah, and many other youngsters in Bordentown's recreation soccer and baseball leagues.
Besides becoming involved in the community as a coach, Tim Tyler has also been elected to the position of councilman in the Borough of Fieldsboro for the past two years. As a profession, Tim is a teacher for the Juvenile Justice Commission where he educates incarcerated Juvenile offenders to earn their high school diplomas and correct their lives. Tim has been successful working with these kids and has been honored as Juvenile Justice Teacher of the Year.
Robert S. Walder Class of 1985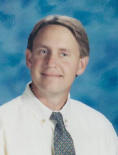 Rob Walder was born on October 9, 1966, in Grand Forks, North Dakota. His family moved to Bordentown three years later, and since then Rob has been a student-athlete, teacher, coach, and administrator in the Bordentown Regional School District.
Rob Walder, class of 1985, is one of the best-rounded student-athletes that have graduated from Bordentown Regional High School. Rob excelled both in the classroom and in our athletic fields. Rob was an outstanding forward, winger, and a midfielder on the soccer field, and an outstanding pitcher and 3rd baseman on the baseball field. Rob earned 4 Varsity letters for soccer and 2 Varsity letters for baseball.
He was co-captain of the soccer team his Junior and Senior years. During the Fall season of his Senior year, Rob led his soccer team to a share of the Freedom Division Title with Riverside and to the South Jersey championship game where they lost to Haddonfield in a shoot-out. The soccer team scored 99 goals that season and finished with a record of 17-1-3. That same year, Rob was recognized as a Freedom Division Forward All-Star, a member of the Burlington County Times All-County Soccer Team, the South Jersey All-Group I 1stTeam, and the South Jersey All Groups 3rd Team.
Rob was also Vice President of the Student Council his Junior year and President his Senior year, Freshman and Junior Class President, a member of the National Honor Society, Key Cub for three years (Treasurer his Senior year), Olympics of the Mind for three years, and French Club for two years.
After Rob graduated from Bordentown Regional High School he attended Ursinus College and continued his athletic career as a member of the NCAA Division III Ursinus College Soccer team
for 4 years and he was voted as a co-Captain during his Senior year. That year his team finished second in their division and qualified to play in the East Coast Athletic Conference Tournament for their third year in a row.
After college, Rob returned back to Bordentown, and since then he has dedicated his career in giving back to our schools and to the community in general. He worked as a teacher here at the high school for seven years, an Assistant Principal at Clara Barton Elementary School and MacFarland Junior School for three years, and since 2002 he has been an Assistant Principal here at the high school.
Rob now resides in Hatboro, PA with his wife Kimberly and their three children Kyle, Lindsay, and Kevin, ages nine, seven, and four respectively. He is active in the Upper Moreland Soccer League as a coach for Kyle's travel team. When he is not coaching he enjoys watching his children play sports.
John L. Blum Class of 1987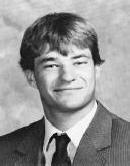 The Bordentown Athletic Hall of Fame is proud to induct John Blum. As an outstanding soccer and basketball player, John was a member of the Class of 1987 and earned six varsity letters; four as a soccer player and two for basketball. On the soccer field John helped lead his team in capturing a State Championship and was one of the most skillful defensive players in Bordentown and South Jersey in the last 20 years.
Even as a freshman, John broke into the starting lineup for Bob Groover's up and coming soccer program. In just his sophomore season John and the team traveled to the South Jersey Group I championship game before losing to the eventual state champions. His stellar performances earned him awards most athletes could only hope to achieve as seniors. John was chosen as 1st Team All Freedom Division, 1st Team All-Burlington County, 1st Team All South Jersey Group I and 3rd Team All South Jersey All Groups.
Unlike most athletes, John was soft-spoken and avoided publicity or self promotion. John always put the team's success ahead of his own and this was the reason he remained on defense during his BRHS career. With his ability, he surely could have scored a ton of goals; however, he knew that the team was better with him anchoring the defense. John was exceptional at both sweeper and stopper and almost never lost a battle against an opposing offensive player.
In the fall of 1986, behind John's two free-kick goals, the Bordentown Athletic Program claimed its second ever State Championship in any sport. After having another outstanding year, John led the Scotties over a team from Chatham Township in a 2-1 victory on the artificial turf at Trenton State College. John blasted a free-kick from 24 yards out with only four minutes left in the game to tie the score and then finished Chatham off with another 24 yard blast in the second overtime period. After the senior season, John was again chosen for the 1stTeam All Freedom Division, 1st Team All-Burlington County, 1st Team All South Jersey Group I and All Suburban 1st Team.
After high school John started his own business; John Blum Trucking Incorporated. His business and home are located in Manahawkin, N.J.
Stephanie (Agoes) Tistan Class of 1988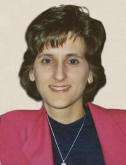 Stephanie (Agoes) Tistan earned nine varsity letters and scored over 1,000 points in her basketball career at Bordentown Regional High School. A well-respected member of the Class of 1988, Stephanie also played soccer and softball. Recognizing her athletic and academic abilities at BRHS, Stephanie was chosen for the Bessie Sagran Scholarship (Leon M. Seidel Trust), which was given to a senior girl with athletic ability and exemplary character, the Honor Reserve Academic/Athletic Excellence Award sponsored by the US Army Reserves and the Dr. Louis P. Lapin Scholar-Athlete Award.
As a sophomore and junior Stephanie was a member of the South Jersey Group I Champions in soccer and as a senior she was recognized as a 2nd team member of the Burlington County Scholastic League all stars in softball. However, it was on the basketball hard court where Stephanie left her biggest mark. Earning a varsity spot as only a freshman, Stephanie scored an impressive 1,048 points over her illustrious four years. Playing both the guard and forward positions, she was named the team's Most Valuable player three times and had the highest free throw percentage on the team in two of the four seasons. In 1986 she was chosen for the all-tournament team at the annual Christmas tournament and in 1987 she was selected as the tournament Most Valuable Player.
Awards and accolades were hard to avoid with the hustle and dead-aim shooting that Stephanie displayed. As a junior, Stephanie was named to the 1st team All-Freedom Division all stars and was a 2nd team All-Burlington County selection. In her senior season, Stephanie was again 1st team All Freedom Division, but this time was chosen as a 1st team All-County All Star. Furthermore, she was chosen as one of the South Jersey Group I All Stars and participated in the All Star Game vs. the North Jersey All Stars.
After high school Stephanie attended Rutgers University in New Brunswick and received her B.A. in Physics in 1992. She currently works for the Chubb Group of Insurance companies as a statistical analyst. She and her husband Ernie reside in Somerville, New Jersey.
Jay W. Kipp Class of 1989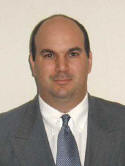 Jay Kipp, Class of 1989, is one of the most accomplished athletes in the history of Bordentown Regional High School. Jay earned eight varsity letters at BRHS and one at Northern Burlington County Regional High School. The Scotties were fortunate to have Jay transfer from Northern Burlington in his sophomore year. In addition to his outstanding athletic career, Jay Kipp was an honor student and returned to teach and coach at Bordentown.
As a member of the football team, Jay played fullback and linebacker. In his senior year he rushed for 1050 yards and was chosen as a 1st Team All-Freedom all star in addition to being chosen for the 1st Team All-County team and a member of the All-State team. His multiple roles on the team included punter, kicker and kick-returner. In fact, Jay returned two kicks for touchdowns in the same game and was chosen by the Philadelphia Inquirer as the outstanding player of the week. Since high school, Jay has been recognized by the Delaware Valley Chapter of the National Football Hall of Fame as a Scholar-Athlete.
On the wrestling mat, Jay was a tough-as-nails competitor and still holds the school record for career wins with 80. It should also be noted that many of those wins came against the toughest wrestlers on the other team because the BRHS coach (Jay's father and Hall of Fame member Larry Kipp) always matched Jay up with the better wrestler, even if he had to wrestle up one or two weight classes. Jay also owns the school record for the quickest pin (9 seconds), most career pins (41), and the most wins (26) and pins (16) in one season. A three-time District 25 Champion and 2nd place finisher in the Region Tournament, Jay had a 2-2 record in State competition and was twice a champion in the Bordentown Invitational Tournament. For his achievements Jay was chosen as an All-Freedom Division all star three straight years and as a 1st Team All-County member his senior season.
In Track and Field Jay ran sprints, hurdles and pole vaulted and was chosen for the All-Freedom Team in his senior year. Using his experience as a track athlete, Jay returned to Bordentown to coach the Scottie track team and as a head coach (1995-1998) and assistant coach (1999-2002), he helped build the program into a perennial powerhouse. In his tenure, the team captured three Freedom Division Titles, three South Jersey Sectional Titles and one State Championship. Individually, Jay coached six state champions and one Meet of Champions champion. In addition to Track and Field, Jay coached the MacFarland Wrestling team and the BRHS Freshman Football team for two years. He also developed the first Winter Track team at Bordentown and served as the head coach from 1998-2002.
While at Bordentown, Jay was a member of the Chorus and the National Honor Society. He was chosen as a delegate to attend the American Legion Boys State and as a senior he received the George Seidel Scholarship Award for the most outstanding male athlete at BRHS and a Scholar-Athlete Award from the South Jersey Coaches Association.
After high school Jay attended Trenton State College where he studied Health and Physical Education and received his B.A. in 1997. While playing football at Trenton State College, Jay became the starting fullback as a freshman and played on a Division III National Qualifying team. As a freshman wrestler Jay placed 5th in his Conference, 3rd in the Region and qualified for the Division III National Tournament. Unfortunately his athletic career ended in the sixth game of his sophomore football season due to an injury. However, lucky for us, Jay returned to Bordentown to teach and coach. In 2002 Jay took a teaching position in Jackson, New Jersey to be closer to his family. He and his wife Jennifer have two lovely daughters: Jessica and Jaclyn.
Jared Bender Class of 1997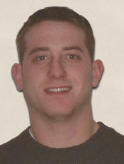 The athletic success at Bordentown Regional High School in the years from 1993 through 1997 is directly related to the unusually large number of highly skilled athletes of that period. Jared Bender's three-sport talents place him near the top of that very select group.
In a similar fashion to fellow inductee Brian West, Jared displayed the maturity and ability to perform at the varsity as a starter on the boy's soccer team. Throughout his four year soccer career, he earned team MVP awards, All- League and All-County honors. During his senior year, in addition to the above, Jared was also recognized as First Team All Area, First-Team All-South Jersey Group I and Second Team All-Stars. He capped his outstanding soccer career by representing the Scotties in the annual All-State All-Star game.
Jared's three-year varsity basketball career was highlighted by his selection to several All Area teams in his Junior and Senior years, as well as team MVP during his senior campaign. He still holds the South Jersey record for three pointers (11) in a South Jersey championship game when he scored 37 points against Pitman High School.
As a three-year starter at second base, Jared was a fixture hitting in the heart of the line-up while establishing himself as one of the best defensive infielders to put on the Scottie uniform. Finally, he led the baseball team to the South Jersey finals his senior year.
After graduating from Bordentown Regional in 1997, Jared matriculated to Rutgers University where he played three years of soccer. The son of Rich (Delran Head Baseball Coach) and Sue Bender, Jared still resides in the area. The Hall is honored to welcome Jared Bender into its select group of outstanding athletes.
Erin Cann Class of 1997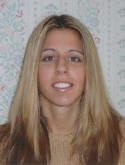 Erin Cann, while a student athlete at Bordentown Regional High School, earned 8 varsity letters; 4 in soccer, 2 in basketball, and 2 in track. Displaying a versatility of athletic ability from playing forward on the girl's basketball team to competing in various events on the track team, it was on the soccer field where she truly excelled and left her legacy.
Erin started on the varsity team as a freshman where she played fullback. As a defensive player she still managed to score 9 goals. In her sophomore year she was moved to midfielder where her talent exploded. She helped her team to a share of the Freedom Division Title while scoring 22 goals with 10 assists and was selected team MVP. Erin was also named 1st Team Freedom Division, 2nd Team All Burlington County, 2nd Team All South Jersey Coaches Association, and 2nd Team All State Group I.
As team Captain in her junior year, Erin continued to excel as a midfielder by leading her team to 14-5-1 record and a share of the Freedom Division Title while scoring 30 goals with 17 assists. She was the Trenton Area leading scorer and again selected team MVP. She received post season honors by being named 2nd Team Philadelphia Inquirer All South Jersey, 1st Team Freedom Division, 1st Team All Burlington County, 1st Team All South Jersey Coaches Association, 1st Team Courier Post All South Jersey, 1st Team All State Group I, and 2nd Team All State All Groups.
In her senior year as team captain, Erin lead her Team to a record of 18-4-0, the Freedom Division Championship and the South Jersey Group I Championship while scoring 33 goals with 25 assists. She again was the leading scorer in the Trenton Area and team MVP. Her post season honors included 1st Team Freedom Division, 1st Team All Burlington County, 1st Team All South Jersey Coaches Association, 1st Team Courier Post All South Jersey, 1st Team All State Group I, 1st Team All State All Groups, and 1st Team All State Associated Press. In addition Erin was named Burlington County Player of the Year, South Jersey Coaches Association Midfielder of the Year and Player of the Year, Philadelphia Inquirer Player of the Year and was nominated as a High School All American.
Erin continued her soccer career at East Carolina University where she was a varsity starter for 3 years. For two years she lead her team in assists and was the team's second leading scorer. She was named to the All Tournament Team at the Delaware Invitational Tournament, selected by her team and coaches as the team's Most Valuable Player and was named to the All Colonial Conference 2nd Team.
Erin Cann had a brilliant high school career that is be best summed up by a quote from her high school coach, Dominic Castaldo, "Erin's biggest asset is her unselfishness. She made the team better and she made everyone around her better players. Words cannot describe what she meant to this program. Erin is just a winner."
Erin currently resides in Bordentown with her son Gavin and is pursuing a Nursing degree.
Brian L. West Class of 1997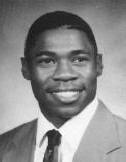 As a graduate of the class of 1997, Brian West is not only one of the youngest inductees into the Hall of Fame, but also one of it's most versatile and athletic. His impact upon varsity athletics began as a freshman and culminated in dramatic fashion as a senior.
During his ultra-successful high school career, Brian earned a total of 11 Varsity letters with 4 each in basketball and baseball and 3 in football. He performed the rare feat of rushing for over 1,000 yards in both his junior and senior seasons. Brian's numerous honors on the gridiron included Team MVP, All-League, and All South Jersey accolades both as a junior and senior. He also still holds Bordentown Regional's single game rushing record of 334 yards.
Brian's natural ability and fierce determination continued to marvel the followers of B.R.H.S. basketball as a three year starter. His stamp on Coach Mark Drew's program became evident as he reached the 1,000 point mark during his senior year while being recognized as two-time All-League Honoree and senior year All Country performer.
Brian traded in his basketball sneakers for baseball spikes in the spring and proceeded to make a lasting impact on the diamond squad where he again lettered for four years. As a center-fielder and catcher, he repeatedly led the team in stolen bases and ranked consistently among its on-base leaders. He received numerous awards including Most Improved, and Coach's Award.
Upon his graduation from Bordentown Regional in 1997, Brian accepted a full football scholarship to Temple University. He graduated in 2002 from the School of Tourism and Hospitality with a 3.4 G.P.A. The son of Joyce West and Owens Bryant now resides in Florence. The Hall congratulates Brian West upon his induction and welcomes this truly outstanding All-Around Athlete.