------2007-2008
Robert Lamson Class of 1952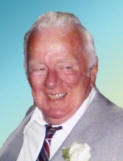 From 1949 through 1952 one thing was for sure…Bob Lamson would be busy during fall, winter and spring sports season. During that time this stalwart young athlete earned 11 varsity letters playing football, basketball and baseball. He was a hard nosed player in each of the sports that he played during the era of no face masks in football and no helmets for hitters in baseball. Bob was an end, running back and a defensive cog for the football team. In the winter he started at center for the basketball squad displaying great rebounding and defensive prowess, while being able to score when called on for an offensive contribution. Baseball season Bob was the first baseman well known for his fielding as well as his hard hitting at the plate. He played during a time, unlike now, when statistics covering a career were not neatly compiled in computer data bases. It was a time when awards for athletic achievements were not as plentiful and mantles were not filled with trophies. As a result Bob didn't have a readily available sports resume listing his accomplishments. What he earned and does have is the respect of his teammates and those contemporaries still around who saw him in action and who support his election to the Hall of Fame.
He is still as tough now, fifty years later, though a bit grayer and slower. Besides his tough side he is a modest man of few words with a great positive attitude. Bob gives all the credit for any athletic accomplishments to his coach and now fellow Hall of Famer John Callery. Coach Callery kept Bob "in line" and had a formidable influence on him as a teen. According to Bob if it were not for Coach Callery he may not have played as hard as he did or in as many sports.
Shortly after graduation Bob heard from his Uncle Sam who had a job for him from 1953-1957. As so many of his generation, Bob answered the call of his country joining the US Navy during the Korean War. He is proud to have served as a Storekeeper 2nd Class on a submarine tender during that conflict. He later worked for 40 years as a member of Union Local #68 from where he retired.
Bob was married to his wife Delores for "forty-nine years and 11 months". They raised four daughters Debra, Kim, Patricia, and Jacqueline. Unfortunately Delores has passed on but surely she is here in spirit with the rest of the family.
The Hall of Fame is proud to induct Robert Lamson, Class of '52 for his outstanding accomplishments in the sports arena, and the example he has been to the community through his service to his country and the love of his family.
Andrea (Conaway) Kennedy Class of 1986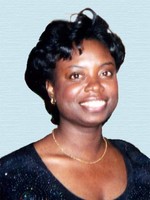 Andrea is the only athlete in BRHS history to win in the Tournament of Champions. This feat was accomplished after she broke the state record in the Group I meet by one-tenth of a second, winning the 100-meters in the time of 11.8 seconds. In the Tournament of Champions, Andrea won both the 100-meter and the 200-meter events. The Tournament of Champions is the final competition, where the best of All-Groups, both public and private, compete against each other. She was named a member of the Courier Post All-South Jersey Girls Track Team in 1984, 1985, and 1986. For her accomplishments during the 1985 season Andrea received an Honorable Mention as a National High School All-American as well as being named the Outstanding Runner of the year by the SJ Track Coaches Association. She accomplished this while participating on the Boys Track Team because at that time the Girls Track Team did not exist.
Andrea was recruited by Rutgers and ran Track, both indoor and outdoor, from 1986 to 1990 and she continued to excel. She was a four-time recipient of the Rutgers University Excellence Award, was named the Outstanding Performer in the ECAC for her performance in both the 100-meter and 200-meter events, was a Metropolitan Champion in the 200-meter and 400-meter events, was a two-time Rutgers MVP and was a team co-captain during the 1990 season. She set Rutgers University records at various times in the 100-meter, 200-meter, 55-meter individual events and was a member of the record setting 4x100 relay team. By the end of her freshmen year at RU, Andrea was breaking her own records. During the spring outdoor track season, her spring coach, Ron Upperman had this to say about Andrea: "She is an extremely beautiful person to watch run. Technically, she's very smooth. It's obvious her father (Bordentown coach and BRHS Hall of Fame member) Herb Conaway did a great job on her technique of running." She continues to hold records at Rutgers in the indoor 55 meter and 200 meter events indoor and the outdoor 100 meter and 200 meter records.
Andrea started running at the age of 7. She was coached and mentored, not just by her father, but also by local resident and long time runner, Bob Moore. Describing Moore, Andrea says, "He is a great man who loves the sport." During the summers, Andrea would go to Willingboro to train and compete nationally under the supervision of Bill and Evelyn Lewis, the parents of Olympians Carl and Carol Lewis. Despite having such committed people to work with, Andrea never felt that she was pressured to pursue her obvious talents. According to Andrea, "My father always told me that I should use Track as a stepping stone. It is a means to an end." She took that principle and used Track to acquire life skills such as perseverance, patience and sportsmanship.
There are a lot of people in this world with great talent but there are few that develop the talent to its full capacity. When asked what she liked most about Track, with a little smile Andrea replied, "The competition." In case anybody wonders how life and athletics mimic each other, Andrea is a perfect case study. Andrea graduated from Rutgers in 1990 and earned a BS in Public Health. She followed her mother into the medical field and in 1999 earned a Physician Assistant MS degree from UMDNJ-SHRP. She is employed by Capital Health Systems as a Physician Assistant in Surgery (the surgeon's right hand person) and is also a member of the Trauma team. Life and death situations are constants in her work and success depends upon an ability to perform at the highest level of performance and to have a burning desire to embrace challenges. Andrea has done this not only with her remarkable athletic achievements, but also with her profession.
Andrea lives with her husband Andrew and their 2 sons, Aiden and Addison in Trenton, NJ. It is a great pleasure to have her join her father as part of the first father/daughter combination in the Bordentown Regional Athletic Hall of Fame.
James Snelling Class of 2000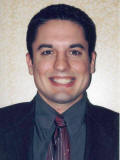 To say Jimmy Snelling is multitalented would be an understatement, at the least. It is very rare to have an athlete excel in such a diverse array of sporting activities – Quarterback…Pole Vaulter…Placekicker…Hurdler…Sprinter. He distinguished himself as an Honor Student as well, being awarded the National Football Foundation Hall of Fame Scholarship and the Delaware Valley Scholar Athlete Award.
Jimmy Snelling lettered three years in football. He was the team's placekicker for three years. The highlight of his kicking career came in his senior year in the consolation game versus Wildwood. On a cold November night down the shore, Jimmy kicked a 41 yard field goal. If it isn't a school record, it would rank as won of the best. Jimmy's fame in football though was not with his toe but with his arm. He was the starting varsity quarterback for two years. His senior year he topped the 1000 yard passing mark which has rarely been accomplished in school history. He passed for 1036 yards and threw for ten touchdowns and 86 completions. He was named the team's Offensive MVP in 1999.
After high school, Jimmy played football at King's College for four years where he played quarterback, placekicker and wide receiver. He was a starting wide receiver on the team that won the MAC Championship in his junior year. Jimmy continues to play football on the semi-pro level for the Philadelphia Scorpions.
Jimmy is the most accomplished pole vaulter in school history. As a sophomore he placed 2nd in the South Jersey sectionals and fifth in the state. He was the South Jersey Group I champion his junior and senior years. He placed second both times in the state finals. At the 2000 South Jersey Sectionals, Jimmy medaled in four separate events helping the Scotties win the South Jersey title: the pole vault, the 110 High Hurdles, the 400 Intermediate Hurdles and the 4x4 Relay.
Jimmy graduated with a degree in Computer Science and Analysis. He is using his computer expertise working for the NJ Division of Motor Vehicles. The Hall of Fame Committee is very proud to induct Jimmy Snelling who has distinguished himself both athletically and academically and is one of the friendliest and most respectful young men to have graduated from Bordentown Regional High School.
John Brodowski Class of 2001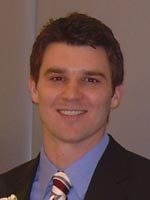 There are athletes who will excel in any sport that they play. John Brodowski is such an athlete. During his four years at BRHS, John resembled Jim Thorpe in the way he would go from one sport to the other without missing a beat - wide receiver in football, forward in basketball, sprinter, hurdler, and jumper in track and field. His senior year he was the team captain and MVP in every sport he played. It is no surprise that at Muhlenberg College he established records in the decathlon and was named All-America in Division III. Add to these accolades, a scholar and a gentleman.
On the football field, John Brodowski was the type of athlete who always made plays. If the team needed a first down then throw it to John, which meant throw the ball down the field and he will get it. This play was so successful that they used it on the basketball court too. Throw it down the court and John will out-jump everyone else and lay it in. Some of John's recognitions in football his senior year were 1st team Freedom Division, Team Captain and MVP, Burlington County All Academic Team, and numerous scholar athlete awards. On the basketball team, John was an all around tremendous player with his scoring, hustling, rebounding and tough defensive play. He was team MVP senior year and 1st team Patriot Division.
John was most accomplished in track and field. For three years, he excelled in the hurdles, the high jump and 4x4 relays. As a junior, he was 1st team Freedom Intermediate hurdles and 2nd team in the 110 high hurdles, high jump and long jump while helping the team win the South Jersey Group I Championship. He was also team captain and MVP. In senior year, he was 1st team Freedom in 110 high hurdles, high jump and 2nd team long jump and Intermediate hurdles. The team won the South Jersey Sectionals, again with John placing first on the 4x4 team, 2nd in the Intermediate hurdles and high jump and 3rd in the long jump. Of the 56 points scored by the Scotties, John earned 22. The team won the State Group I title that year and John scored 24 of the team's 43.5 points in capturing the first state championship in the school's track history. He was 1st in the 110 high hurdles, 2nd in the high jump and 3rd in the Intermediate hurdles.
Upon graduation, John was recognized as the Leon Sidel Male Athlete of the Year Award winner. In his years at BRHS he earned 7 Varsity letters, was a four-time team captain and MVP, received 12 BCSL recognitions and many scholar athlete awards.
John continued competing in track and field at Division III, Muhlenberg College where he set records, broke his own records and won more honors then one can imagine. John set records for Muhlenberg College in the 55 meter hurdles, 110 meter hurdles, as member of the record setting 4x100 meter and 4x200 meter relay team, the long jump (indoors), the Pentathlon, and the Decathlon. John went on to break his own records several times in these events before he graduated.
Not only did John compete in the East Coast Athletic Conference, he also set Conference records and was the first ECAC Champion in Muhlenberg College indoor track and field history. As a sophomore John was the first Centennial Conference Athlete to exceed 6,000 points (6,181 points) in the Decathlon which happen to be a league record. He was named the Most Outstanding Field Performer at the Centennial Conference Outdoor Championships as a sophomore and again as a senior. As a senior, at the Centennial Conference Championships, John was recognized as only the 5th athlete in Centennial Conference history to win three events - the high jump, the 110 hurdles and the javelin.
John also competed at the ultimate level of competition, the NCAA Division III Championships as a sophomore, junior and senior. As a senior at the NCAA Division Championships, John was named an "All American" finishing fourth in the decathlon and re-setting his own school record with 6,411 points.
I think it is safe to say John Brodowski will be remembered as one of the greatest athletes ever to compete at Bordentown Regional High School and Muhlenberg College. John graduated from Muhlenberg College with a BA Degree in Business Administration and International Studies.
David Pone Class of 2001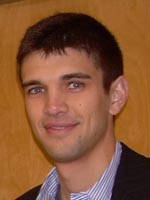 David Pone graduated from Bordentown Regional High School earning three varsity letters in baseball and four varsity letters in soccer. It was easy to find Dave's name in the newspaper and find all the post season honors he received, but if you were to ask Dave about those honors, he probably would just say, "Yeah, I received some recognition and attended a few dinners." and that would be it. It's not to say they were not important to him, but they were not. You see, Dave only cared about playing soccer and playing the game with his teammates, his friends. The awards and honors are the validation needed to confirm that he is deserving the honor to be a member of the Athletic Hall of Fame, but they are not necessary to validate the type of player and person David Pone is. For that validation just ask his coaches or his teammates, his friends.
David Pone is a humble well mannered young man, but lace up the spikes and cross the white line, and you will find a different David Pone, a tenacious competitor and a teammate every athlete wants on his team. Dave enjoyed passing, scoring, and winning and he did it all, but if you ask which of these he enjoyed most, he would calmly say, "Just playing the game." Dave's soccer talent is evident in his accomplishments. As a freshman, Dave scored 7 goals with 4 assists. In his sophomore year, Dave exploded on the soccer field leading his team in scoring with 13 goals and 10 assists. He earned 2nd Team Freedom Division honors along with selection to the All State Group I Team Honorable Mention.
As a junior, Dave led his team to an 18 and 4 record (undefeated Freedom Division Champs with a 16 and 0 record) while again leading the team in scoring with 16 goals and 14 assists. Dave's post season honors included 3rd Team All Trenton Times, 2nd Team Soccer Association of New Jersey South Section, 1st Team Freedom Division (named Best Forward in the Freedom Division), 1st Team Courier Post Group I, All South Jersey Soccer Team and 3rd Team All State Group I.
In his senior year it seemed to all come together. Again Dave led his team in scoring with 14 goals and 12 assists on their way to the South Jersey Group I Championship. Unfortunately, in an unforgettable game in which they played 75% of the game with only 10 players, they lost the Group I State Title game on penalty kicks. Dave's post season honors included 2nd Team All Patriot Division, 1st Team Trenton Times All Area, 1st Team All Burlington County, 2nd Team All State Group I and 2nd Team All State South Jersey Section All Groups.
Dave would likely dispute the use of the phrase "leading his team", but Dave was a leader in his own quiet way, with selfless teamwork, exceptional skills, and his heart. David Pone amassed a career 50 goals with 39 assists, a total of 139 points, and was Bordentown Regional High School's boys' soccer all time leading scorer when he graduated. Dave excelled in the classroom as well as on the field. He was a member of the National Honor Society, Student Council President, and Scholar Athlete.
Dave continued his soccer career at Division III Gettysburg College where as a junior he received 1st Team All-Centennial Conference honors as a forward, and after changing position to halfback for the betterment of the team, received Honorable Mention All-Centennial Conference recognition in his senior year. Dave graduated from Gettysburg College with a BA degree in Business Management and Philosophy and is currently employed by McGraw Hill Companies.
1957-58 Football Team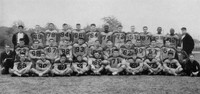 This exceptional team finished the season 5-0-2, outscored its opponents 150-38 and was awarded the South Jersey Group I and the State of New Jersey Group I Football Championship by the Newark Star Ledger. They were the first undefeated Bordentown Football team in 32 years and are only one of three undefeated football teams in school history.
Second year Head Coach Dick Wilson lamented in the Bordentown Register that having lost a number of lettermen to graduation, the 1958 football team would be in a rebuilding mode. If the Coach was using his comments to motivate his team, it worked. After narrowly beating Dunellen, and tying Council Rock in a rare night game, the Scotties went on a roll and outscored their remaining 5 opponents by a score of 124-19. Included among these 5 opponents was the game of the year with South Jersey Group II champion Riverside High School. The Scotties and the Rams fought their way to a 13-13 tie. Scottie player Ed Kolwicz, having moved to Bordentown from Riverside, remembers playing against his cousins and boyhood friends and having the referee being on the verge of throwing him and his kin out of the game for all the trash talking going back and forth. The Scotties put the finishing touches on the season by shutting out Florence18-0.
The majority of the playing time went to 12 players who, with two exceptions, played both offense and defense. Junior Quarterback Ed Foster occasionally lofted a pass to the ends, Co-Captain Richard Wright and Kolwicz. However, the bulk of the offense came from the running backs, Johnny Morton and 4-year varsity players Dave Lebak and Dick Ganges. Morton, a speedster, ended up being the second leading scorer in Burlington County. In a 39-6 romp over Allentown, Morton rushed for 3 touchdowns of 75, 68 and 32 yards. Lebak, all 220 lbs of him, was also known as "Truck". His teammates described him as "big, tough and fast." When another teammate mentioned that he only knew one way to run, the room erupted in laughter and a shaking of heads as visions of Truck flattening another opponent danced across their consciousness. And, of course, there was the irrepressible Ganges. Under his picture in the 1938 Fabella was the word "Boisterous". While Co-Captains Richard Wright and Carl Eldridge were the personification of John Wayne, strong and silent, Ganges was Muhammad Ali and gave the team its swagger. In 7 games, Ganges scored 6 touchdowns on plays that went for more then 35 yards. He could run through you or he could run around you and was as reliable as a Timex Watch. His teammates were of the unanimous opinion that if trash talk could be patented, Dick Ganges would be a rich man.
The playmakers get the glory, but many coaches will tell you that the game is won in the trenches. Succeeding in blocking and tackling is a combination of technique, strength and toughness and this team was not lacking in any of these areas. In addition to the players mentioned above, Gary Colby, James (The Chief Executive) Marinnie, Ralph Hendrickson, Allan Rooney, Larry Reed and Larry (Herc) Christian were either opening holes for the backs or dominating opposing offenses. Over the course of the season, opponents managed to score less then 6 points per game against the Scottie defense, a fitting statistic for a Hall of Fame team. One of the memories of the team was the toughness of 160 lb Co-Captain Carl Eldridge. As he trudged off the field after another game, covered with blood, opposing players would wonder out loud if he was crazy.
There are many attributes that make this team special. They are adamant about the fact that every player, including the players that suited up but never played, be a part of this night. The reason is that starting in Ganges and Lebak's freshman year, then coach Francis Pinkowski would take the team over to BMI where the Scotties would scrimmage a team full of post-grads and future Major College Football players. Routinely outweighed by 100 pounds, the players learned first hand the meaning of the word "pain." Giving new meaning to the phrase "Equal Opportunity", the first string would inflict their brand of punishment upon the second string players during intrasquad scrimmages.
It was a great pleasure speaking with several of the players and their classmates at the monthly breakfast held by the members of the Class of 1958. The general consensus was that they were a band of brothers who didn't want to let each other down. This team is a living testament as to what can be good and wholesome about team sports. Their friendships started on the football field and have spanned a lifetime. It is a great honor to mark the 50th anniversary of this very special team with its induction into the Bordentown Regional Athletic Hall of Fame.