------2000-2001
William Pigott Class of 1948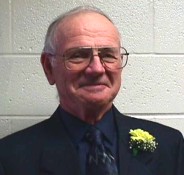 Generally regarded as one of the most outstanding area baseball players, Bill graduated from Bordentown High School in 1948. He earned two varsity letters in basketball, but his baseball talent surfaced early, as evidenced by the four letters earned in that sport. Playing second base and hitting out of the crucial spots in the batting order, Bill also excelled in the local semi-pro leagues while still a high school athlete (all state). Upon graduation from B.H.S., Bill had a tryout with the Philadelphia Athletics but accepted a full athletic scholarship to attend Bordentown Military Institute (B.M.I.). Following a successful stint at B.M.I., Bill played in a collegiate baseball league that summer in Rutland, Vermont. In the fall of 1949, Bill signed a contract with the Brooklyn Dodgers.
Bill has served his community in numerous capacities. He is currently retired from a life-long career as a carpenter. He has also served as YMCA leader, tax assessor (12 years), past Master of the Masonic Lodge, member and trustee of Hedding Methodist Church, and volunteer coach of youth baseball in Mansfield Township.
Bill and his wife Janet celebrated their 50th wedding anniversary on October 28, 2000. They reside in Hedding, NJ and are the proud parents of six children and sixteen grandchildren.
| | |
| --- | --- |
| Jack D. Flurer Class of 1950 | |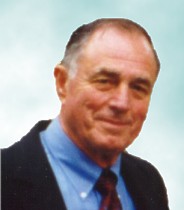 The scholastic, collegiate, and military career of Jack Flurer plays like an athletic highlights film. He graduated from Bordentown High School in 1950, leaving behind stellar performances in football ( 4 letters), basketball ( 3 letters), and baseball (4 letters). His numerous honors at B.H.S. included All Group I in basketball and AllState pitcher in baseball. Jack's postgraduate career at Bordentown Military Institute only added to his All State honors on his undefeated football team and as a nohit pitcher in baseball.
Jack attended Bucknell University on an athletic scholarship and graduated with a BS in economics in 1955. While at Bucknell, Jack lettered in football for two years as an end. He also lettered for four years in baseball as a hardthrowing pitcher.

Upon graduation from college, Jack served as a second Lieutenant in the U.S. Army from 1956 to 1959 while stationed in Paris, France. He continued his football and baseball careers while in the Army. Jack played in several military AllStars games in football, pitched three nohitters and struck out a single game high of twentyfour batters in baseball.

Jack and wife Gretchen reside in Huntington Beach, California. They are the parents of daughter Michele and son Christopher.
| | |
| --- | --- |
| Robert 'Bert' Rogers Class of 1961 | |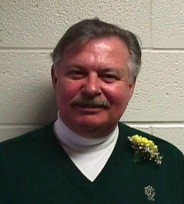 As a 1961 graduate of William MacFarland High School, Bert Rogers ranked 4th academically. Athletically, he ranked 1st. Bert played basketball all four years while lettering in his final two. In his senior year he broke the single game scoring record with 38 points while earning All State Group I honors from his guard position.

It was during Bert's baseball career at B.H.S. however, where he truly excelled. Individually, he was recognized as an All State Group II athlete in his junior year, and All State Group I in his senior year. In his final year, he was the leading hitter (average) on the team and finished the year without an error from his second base position. Bordentown High School's baseball team won three South Jersey Championships with Bert at second base for Coach Bunker Hill.

An interesting sidelight to an outstanding high school athletic career was that for three years, Bert won the B.H.S. school-wide table tennis championship. This was at the time when intramurals made up a large part of the B.H.S. athletic scene.

Following graduation in 1961, Bert entered Lafayette College where he played baseball for two years and graduated in 1965.

Bert resides in Williamstown.
| | |
| --- | --- |
| William 'Mac' McDonagh Class of 1965 | |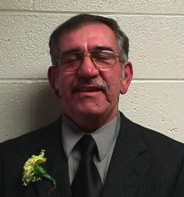 Bill "Mac" McDonagh earned four varsity letters in baseball during his high school career. He was All Delaware Valley League, All County (1962-1965) and received All State honors in 1965.
Following high school, Bill attended Bordentown Military Institute on a partial scholarship from 1965 1966. Bill received a baseball scholarship to attend Rio Grande College in Rio Grande, Ohio. While at Rio Grande, Bill earned a Bachelor of Science Degree in both History and Physical Education. On the baseball diamond, Bill had the team's highest batting average in 1967, 1968, and 1969. In 1968, Bill had the second highest batting average in the Nation (.508) as well as being chosen All-Conference (Rio Grande was a member of the Kentucky Intercollegiate Athletic Conference). In 1969, Bill again had the second highest batting average in the nation. In 1970, Bill was fifth in the nation in doubles. Bill was also chosen as one of the Outstanding College Athletes of America in 1971.
Currently Bill resides in Florence, N.J. with his wife Bonnie and daughters Erin and Megan. Bill is employed by the New Jersey Turnpike Authority.
| | |
| --- | --- |
| Thomas Neylan Class of 1969 | |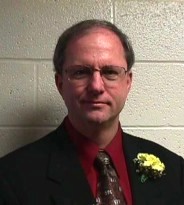 Considered by many to be one of the greatest outside shooters in Bordentown Regional High School history, Tim Neylan earned three varsity letters during his career.
Tim was Bordentown's second 1000 point scorer and remarkably achieved this milestone by scoring 949 points in his junior and senior years. He ended his career as the second all-time leading scorer in high school history with 1,024 points and ranked 13th in Burlington County.
As a junior, he led his team to a 17 and 8 record while scoring 464 points and maintaining the league's highest field goal percentage. He earned such accolades as 1st team All Delaware Valley League, 2nd team All Burlington County, and MVP honors.
In his senior year, as team captain, Tim led his team to the Delaware Valley League Championship while setting a school single season scoring record of 485 points and leading the county in scoring with a 22.1 point average. While being a prolific scorer, Tim also ranked second in rebounds and assists for his team. For his efforts, Tim earned 1st team All Area, 1st team All Delaware Valley League, 1st team All Burlington County, Delaware Valley Coaches' All Star Team, 2nd team All South Jersey, New Jersey All State Honorable Mention, and Basketball Club of South Jersey Outstanding Basketball Player of the Year.
After graduation, Tim continued his basketball career at Mercer County Community College where he played varsity for two years, leading his teams into the playoffs. Tim was captain in his senior year and graduated with a Liberal Arts Degree.
Tim resides in Columbus with his lovely wife Karen and their two sons, Tim, Jr. and Jeff.
| | |
| --- | --- |
| Roni (Blankenburg) Anderson Class of 1970 | |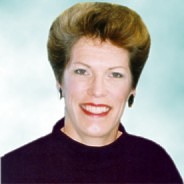 Regardless of the playing field, Roni always approached competition with tenacity. She received varsity letters for BRHS in field hockey, basketball, and softball. Roni is best known as a field hockey standout amongst BRHS all time athletes.
After graduation, Roni continued playing field hockey at Findlay College in Ohio for her freshman year. Following her transfer to Trenton State College, Roni's athletic career reached a new level of achievement. At a time in history when few records were kept, Roni made her mark as a Trenton State College standout in varsity field hockey; varsity lacrosse and varsity swim teams. Upon earning her degree in Health and Physical Education, she began teaching at West Windsor High School and coached field hockey, basketball, volleyball, softball, and swimming.
While other college athlete's retired their cleats, Roni continued her passionate pursuit in field hockey. She was selected to play on the National level with the North Jersey I and the Mid Atlantic Regional Teams. Roni competed for the National Title in field hockey in Seattle, Washington, as well as competing internationally in Canada and Jamaica. After relocating to California altered her play locally, she was selected to compete on both the Northern California and California National teams. It was following this relocation that Roni became the Assistant Women's Field Hockey Coach at the University of the Pacific, in Stockton California.
Athletically, Roni remained active as coach and supporter of many teams in her new hometown of Dublin, California. Anxious for her children to enjoy sports programs, she had both children playing soccer at age 4. The Dublin United Soccer League honored Roni with a sportsmanship award that is now to be given every year during their City's Shamrock Soccer Tournament.
Roni fought a gallant battle with breast cancer following a two and a half-year fight; she passed on October 6, 1999. Roni was 47 years old. In her fight she used those qualities that made her a great athlete: determination, drive, discipline, exhilaration for winning, and her hatred for losing. Roni's most prestigious honor was of her role as a mother. Her husband Vance, and two children; Lee and Kirk continue to reside in Dublin, California.
| | |
| --- | --- |
| Catherine (Lovell) Coleman Class of 1972 | |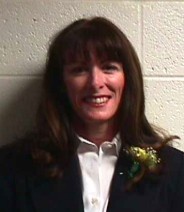 Cathy attributes the development of her love for sports and being physically active to BRHS. In high school, Cathy was involved in as many activities as possible. She lettered in field hockey, basketball and softball. While competing in these sports she also found time to participate on the JV cheerleading squad, perform the lead role of "Anna" in "The King and I", was selected for Girls' State, and was also crowned Homecoming Queen. In addition, she officiated basketball and taught slimnastics for the recreational program at Carslake Community Center.
Field Hockey has always been Cathy's first love. She was an outstanding player, at a time when little recognition was given to the sport (and no scholarships). After graduation, Cathy continued playing field hockey and captained the varsity squad at Trenton State College. She was also presented with the prestigious "Carol R. Hammond" award for academic ability, leadership and service.
After earning her degree in Health and Physical Education, Cathy taught at West Windsor-Plainsboro High School, where she coached varsity basketball, jv and varsity field hockey and freshman softball. At the same time, she continued to pursue her love of field hockey and played at the National level with the North Jersey I and the Mid-Atlantic Regional teams. Cathy competed for the National Title in field hockey in Seattle, Washington, as well as in various tournaments in Canada and Jamaica.
Cathy moved from the area, but continued to remain active and involved. She coached the girls' varsity basketball team in Oceanside, CA, competed nationally on the San Diego and Southern California Regional field hockey teams, and was recognized as an excellent field hockey official in the Southern California area. In addition, she coached the San Pasqual Varsity field hockey team in Escondito, CA, taught aerobics (including aqua aerobics) and was Assistant Director of the North County Fitness Center in Vista, CA. She is a certified ACE (American Council on Exercise) Instructor and has taught aerobics, step aerobics, and aqua aerobics in California, Texas and West Virginia. Additionally, Cathy found time to train for and run in the 26.2-mile Marine Corps Marathon.
Cathy attacks all of her activities with boundless energy, spirit and devotion. She currently resides in Seattle, Washington, where her husband, Bob, and son, Sterling, try to keep up with her and her newfound love of whitewater kayaking.
| | |
| --- | --- |
| C. Kevin Foster Class of 1970 | |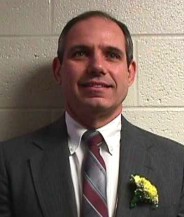 While a student-athlete at Bordentown Regional High School, Kevin Foster earned 7 varsity letters, 3 in Football, 1 in Basketball, and 3 in Baseball.
As the quarterback and defensive back of the football team, Kevin led his team to its first Delaware Valley League Football Championship and third undefeated football season in the school's 57 year history. Kevin was distinguished as the team's Outstanding Offensive Player of the Year. His post season honors included 1st team All Delaware Valley League Offense - QB, 1st team All Burlington County Defense - Defensive Back, and 3rd team All Area Defense - Defensive Back.
Kevin earned a varsity letter in basketball that year and helped his team to a 17-4 record and its second consecutive Delaware Valley League Championship. Kevin was the recipient of the team Foul Shooting Percentage Award.
During his baseball career, he was starting pitcher and first baseman. In 1970, Kevin led his team to a 17-3 record and the Delaware Valley League Baseball Championship, Bordentown's third championship of the year. Kevin was the team Defensive Player of the Year and his distinguished post season honors included 1st team All Delaware Valley League - Pitcher, 1st Team All Burlington County - Utility Player as Pitcher and First Baseman and 3rd team All Area.
After graduation, Kevin continued his athletic career at Delaware Valley College where he started for 4 years in both football and baseball. As a football player, he received such honors as 1st team All Conference Offense for 2 years and Team Offensive MVP. He also broke the MIAC Conference total Offense Record.
Kevin led his college baseball team in hitting for 2 years with a .394 and .397 batting average. For his efforts, he was honored as the Burlington County College Player of the Year.
After his playing days were over, Kevin gave back to young athletes by coaching football, baseball, and basketball which included 2 State Championship teams for 13 and 14 year-olds.
Kevin now resides in Bayport, Minnesota with his wife Brenda of 27 years (a Class of 1972 graduate) and their four children, Kevin, Stephanie, Robert, and James.
| | |
| --- | --- |
| Linda Hamilton Class of 1975 | |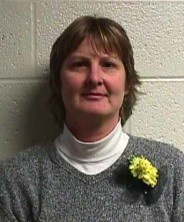 BRHS graduate Linda Hamilton is regarded as one of the best athletes in BRHS history. A four-year varsity starter in both softball and basketball, Linda was the recipient of 8 varsity letters. She was the second female in school history to break the 1000 point barrier (1137 points) and earned numerous All-League and AllCounty honors in both sports.
After graduating from BRHS, Linda matriculated to Immaculata College and Trenton State College where she earned both NJAC Player of the Week and NJAC All Conference honors during her 4 year varsity basketball career. Upon graduation from TSC, she simultaneously became an assistant coach at Mercer County Community College and became the first female professional athlete from BRHS while playing for the NJ Gems in the first women's professional basketball league. After the league folded, Linda became an assistant coach at the University of Washington and Northwestern University. She is currently a Health and Physical Education Teacher at Nottingham High School in Hamilton Township, NJ. In conjunction with her teaching, she has been an assistant head coach or head coach of the basketball, swimming, field hockey and softball teams. She is a recent recipient of a Masters of Arts in Education degree and currently resides in Bordentown.
| | |
| --- | --- |
| Wayne Williams Class of 1981 | |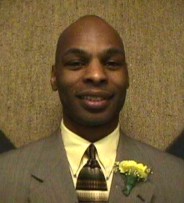 In Wayne Williams' senior year, he quarterbacked the '81 Freedom Division Championship Team to an 8-1 record and a trip to the state playoffs. Wayne was the starting guard on the '82 basketball squad that made a run at the state title dropping a one-point decision in the Group I Championship game. Both teams' accomplishments have not been matched since. Wayne Williams' contribution helped make it all possible. Wayne received one varsity letter in basketball and two in football. In his senior year, he received All Freedom, All County and All South Jersey Honors in both sports. Like his late brother, Cressie, a 2000 BRHS Athletic Hall of Fame inductee, Wayne is a legend in Bordentown sports.
Wayne attended St. Joseph's University and lettered all four years in varsity basketball. During his years at St. Joe's, Wayne was an All Atlantic Ten Conference Selection, an All Big 5 Selection, and the Philadelphia Unsung Hero Award winner in 1986. In the 1986 NCAA Tournament versus Cleveland State, Wayne was selected as Player of the Game and was the tournament MVP in the Jostens' Classic. Wayne topped off his collegiate career by being inducted into the St. Joseph's University Hall of Fame in 1998.
Wayne Williams received the honor of being drafted by the New York Knicks in the 1987 NBA Draft. He also played professionally down under from 19881989, for the Southeastern Australian Basketball Association International Team.
Wayne still is involved in basketball. Throughout the past decade he has shared his basketball expertise by coaching in recreational leagues and is presently the Boy's JV coach for Rancocas Valley High School. Wayne resides in Trenton and is employed as assistant Superintendent at the Mercer County Youth Detention Center.
| | |
| --- | --- |
| Ronald Papp Class of 1985 | |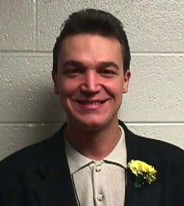 Many people have dreams about becoming a professional athlete, but few people have the combination of talent, ambition and support that is required to fulfill this fantasy. Ron Papp is one of the rare individuals who have had the opportunity to live out his dream by becoming a professional bowler.
In high school, Ron was a four-year letter winner and was captain and anchorman on the BRHS bowling team. During his senior year, Ron set the all-time county scoring record by averaging 195. He also was New Jersey State Champion his junior and senior year when he captured the title at the Coca Cola Youth Bowling Championship.
Between 1991 and 1996, Ron competed on the Professional Bowlers Association Tour. In 1997 he won the New Jersey State Masters Championship and he advanced to the ABC Bud Light Masters Championship. Competing against 540 of the world's best bowlers, Ron advanced to the nationally televised finals where he finished in 4th place. His other bowling honors are too numerous to mention.
Ron, who has bowled 15 sanctioned games, donates his time to the Bordentown Regional School District by teaching bowling to BRHS students. A 1989 graduate of Rider College, Ron is currently the manager of Papp's Bowling Center, which is located in Bordentown and is a Bordentown "Institution".
| | |
| --- | --- |
| Laurie (Seaman) Stewart Class of 1988 | |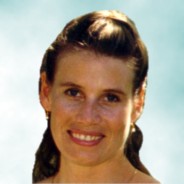 Lori (Seaman) Stewart of the Class of 1988 remains one of the most decorated athletes in Bordentown Regional history. A standout in soccer, Lori played all four years on the varsity team and served as a captain in her junior and senior seasons. Lori was chosen as the team's most valuable player her last two years and was also a two-time First Team Freedom Division selection. At Bordentown, Lori was an honor student and an active member of the Key Club.

In her first year at Mercer County Community College Lori led the nation in scoring. She was twice chosen as an All American and finished with a degree in Mathematics. Securing athletic and academic scholarships, Lori attended the University of West Florida where she earned her BA in Applied Mathematics. While at West Florida, she helped establish the women's soccer program and went on to win the MVP and Scholar-Athlete awards.

As a post-graduate Lori studied International Politics in Japan. She currently lives with her husband in Maui, Hawaii, where she runs a small business. The love of soccer, generated in Bordentown, is still very much alive as Lori continues to play in leagues and tournaments.
| | |
| --- | --- |
| Jane (Eleuteri) Marino Class of 1981 | |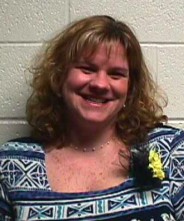 Jane (Eleuteri) Marino enjoyed a very distinguished athletic career at Bordentown Regional High School earning 9 Varsity Letters in three sports. Graduating with the Class of 1991, Jane played soccer, basketball and softball. She left an impressive scoring mark in basketball by reaching the 1,000-point plateau in her senior year. She still remains the second highest scoring female in Bordentown history. As a senior, she was selected All Freedom Division second team and also All Burlington County team.
After high school, Jane attended Rowan College and earned a B.S. in Elementary Education with a minor in mathematics. She also completed a special reading certification program. Jane is still an active and contributing member of the Bordentown community and can be found teaching Kindergarten at Peter Muschal Elementary School. Jane lives in Bordentown with her husband, Dan and their son, Antonio.