------2002-2003
Kevin O'Conner Class of 1969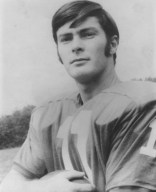 During his athletic career, Kevin O'Connor was considered by many to be one of the most competitive athletes ever to play at Bordentown Regional High School. As a measure of his competitiveness and abilities, in his senior year, Kevin was honored as the Bordentown Regional High School Outstanding Athlete of The Year.
While a student-athlete, Kevin earned 7 varsity letters, 4 in baseball and 3 in football. During his baseball career Kevin was awarded the Dr. Harry Imlay Memorial Batting Award as a freshman and again as a junior. As a freshman Kevin was the starting third basemen, a rare accomplishment for any athlete, and finished 15th in the Burlington County batting race. As a sophomore he was the starting third basemen and pitcher. He helped lead his team to a 13-4-1 record and a second place finish in the Delaware Valley League. For his efforts he was selected to the First Team All Del Val League as a third basemen.
In his junior year, Kevin continued as a starting pitcher and took over as the team's shortstop. He again earned First Team All Del Val League but this time at the shortstop position. In his senior year, Kevin was Team Captain and earned First Team All Del Val League and First Team All Burlington County Honorable Mention as a shortstop.
As a football player, Kevin was a starting defensive back as a sophomore, junior, and senior. He was awarded the Rotary Club Outstanding Defensive Player of The Year as a sophomore and again as a senior. In his junior year he also started as an offensive running back and averaged 5.4 yards per carry. For his efforts he earned First Team All Del Val League and All Burlington County Defensive Team Honorable Mention.
In his senior year, Kevin was team Co-Captain. He averaged 4.5 yards per carry as an offensive running back, but it was on the defensive side of the line that he excelled. As a starting defensive back Kevin was instrumental in leading his team to a 6-1-2 record and the number one ranked defense in Burlington County, allowing only 125 yards per game. For his efforts, Kevin was named to the First Team Defense All Del Val League, First Team All Burlington County Defense, and was named Outstanding Defensive Player of The Year.
For his athletic achievements, Kevin received a full scholarship, split between baseball and football, to Ursinus College where he graduated with a degree in Political Science. He continued to excel as a college athlete by earning a starting varsity position as a sophomore, junior, and senior in both baseball and football. In his senior year, Kevin was Co-Captain of his baseball and football teams, and as a football player, was honored by being selected to the First Team Defense Middle Atlantic States Collegiate Athletic Conference All Star Team.
| | |
| --- | --- |
| John Connolly Class of 1942 | |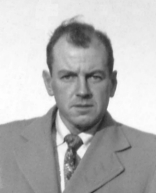 The Bordentown Regional Athletic Hall of Fame takes great pride in inducting another "storied" athlete from the early 40's. John's athletic career at Bordentown High School was one that spanned four years of basketball and baseball. He earned varsity letters in each sport during his final two years. Although demonstrating a high level of ability early in high school, John, like many other skilled athletes of his era, waited his turn to produce at the varsity level. As a junior, John led the basketball team in scoring, but saw his senior year cut short when a school fire severely curtailed his season.
John's athletic skills, however, came to the forefront during the warmer spring and summer seasons. For it was as a baseball player that he was most remembered. Although statistical information is nearly impossible to find for the decade of the 40's, avid athletic followers of that era quickly recite the name of John Connolly at or near the top of baseball's top performers.
After graduation from high school, John returned to Bordentown High School as its Head Basketball Coach before signing a contract with the Brooklyn Dodgers in 1947. His brief stint in professional baseball ended when the second baseman returned to the Bordentown area to begin a fifty-year career as a carpenter in Local Union #31.
For the better part of the next two decades, John's name would surface on the all-star list of every major semi-professional area league. The middle infielder was considered to be among the elite players in Central Jersey, South Jersey, and Rancocas Valley Leagues.
John, a confirmed bachelor and avid outdoorsman, actively enjoys the sport of freshwater fishing and continues to follow basketball and baseball. Currently, John resides in the Bordentown/Trenton area.
| | |
| --- | --- |
| Wayne H. Cobbs, Jr. Class of 1982 | |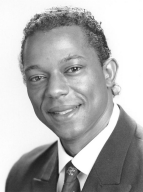 In 1982, Wayne Cobbs established himself as the greatest javelin athlete in BRHS history. It was Wayne's senior year at the South Jersey Sectional Championships, when he had a javelin throw of 202' 3". This throw still stands today as the longest Group I javelin throw in South Jersey Sectional Meet history. Previous to this meet, Wayne was the Burlington County Open gold medalist for the javelin and the silver medalist for the high jump. At the South Jersey Relays that year, Wayne was part of the gold medal tandem that took gold in the long jump and bronze in the high jump. Wayne lettered in track all four years at BRHS. He starred for Bordentown beginning in Freshman year winning the long jump and high jump at the Burlington County Developmental Meet. Wayne also competed in the AAU Junior Olympics his senior year placing third in the javelin. Some of the honors Wayne received were All-Freedom and All-South Jersey javelin.
Wayne also competed in wrestling and football throughout his high school years, earning two varsity letters in football. Wayne was a running back and kick-off returner for the great football team of 1981 that lost one regular season game dominating almost all of their opponents on their way to the Freedom title. Wayne is the fourth member of this team to be inducted into the BRHS Athletic Hall of Fame. Wayne rushed for over five hundred yards and scored seven touchdowns his senior year.
Besides excelling in athletics, Wayne was a well respected student and known for leadership and singing ability.
After high school, Wayne served in the U.S. Marine Corp from 1983-1989. He has since worked in the family business of Cobbs & Sons Floor Sanding Services. Wayne, his wife Meghan Tunney-Cobbs and their two children, Samantha and Wayne Jr. reside in Bordentown City. Wayne has actively coached in his children's sports leagues and, like in high school, he is well known and respected in the Community.
| | |
| --- | --- |
| Marc Gutterson Outstanding Contributor | |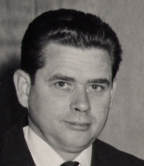 Marcus A. Gutterson is considered the father of organized soccer in Bordentown. The first Bordentown Athletic Hall of Fame inductee in the contributor category, Marc Gutterson has given to our community for over 40 years. Born in Massachusetts, Marc grew up in New York and moved to Bordentown in 1956 after spending three years in France while serving in the United States Air Force. Marc's love of soccer was fortified while watching his brother-in-law play professional soccer in France.
Marc's computer engineering position with IBM brought him to Bordentown where he has raised his five children. The yearly summer trips with the kids back to France continued to fuel his desire to provide a community soccer program for Bordentown. It all began in 1969 when Marc pulled together 18 players to compete with teams in the Hamilton area. With the support of the Bordentown Elks the team was able to play outdoors in the fall and indoors in the winter. At the time, Gilder Field was the only suitable place where the team could practice and play. As time went on, Marc dedicated more and more of his time and energy to acquire uniforms, equipment and better fields. As the program grew, so did the duties. Marc and others spent endless hours preparing the fields, organizing the coaches, referees and teams rosters and schedules.
Through Marc's tireless efforts, the Bordentown Community Soccer Association was born. From the original 18 player team grew an organization that provided fun and learning for over 650 young athletes a year. From coed teams, to boys and girls divisions and travel ball, nearly all our community members have at one time or another participated in the BCSA. In addition to the BCSA, Marc's other two huge accomplishments were organizing each end of season banquet and the annual Thanksgiving Day soccer tournament. Both are still celebrated each year.
From Gilder Field and Lister Field to the fields at BMI and Friendship, the number of hours Marc Gutterson spent organizing and just watching our children play the game of soccer is astounding. He took a group of players to England to compete and then watched many of those same soccer players win a state championship. To this day, Marc can be found at virtually all the boys' and girls' high school games or in the gym in the winter watching adults play indoor soccer. His dream of providing a place for his five children to play soccer, and his devotion to the community of Bordentown has most deservedly earned him a place in the Bordentown Athletic Hall of Fame. He has been a true contributor to the athletic community of Bordentown.
| | |
| --- | --- |
| Team Induction - The 1978 NJSIAA Group I Baseball State Champions | |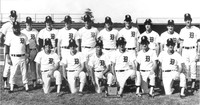 In 1978, the Phillies lost to the Dodgers in the National League playoffs, but in New Jersey the Bordentown Regional High School Scotties were much more fortunate. Getting off to a great start by winning their first five games, the team ended up capturing the school's first-ever state title in any sport. Although they didn't win the division in 1978, they certainly hit full stride in the state tournament. The Scotties finished the regular season with an 11-6 record and earned a first round home game against Woodstown. The extra-inning, 6-5 win proved to be the closest the competition would come to stopping the hot Bordentown team. In the South Jersey semi-final game, the Scotties topped Manchester Township by the score of 7-2. Taking the show on the road, Bordentown beat Gloucester 6-2 to win the South Jersey Championship. At this point, only two games stood between this hard-working, well-coached team and a state championship.
The next hurdle was cleared when the Scotties defeated the Central Jersey Champions, Highland Park, 4-1 in Ewing. Mercer County Park became the stage for the biggest athletic event in school history. Bordentown jumped out to an early lead and never looked back as they defeated Chatham Boro 6-4 and celebrated a NJSIAA Group I State Championship. Interestingly, the Scotties ended their season as they started it by winning five games in a row.
Celebrating the 25th anniversary of the 1978 State Champions, it is most fitting that this group of young athletes comprises the first "Team" inducted into the Bordentown Athletic Hall of Fame.
Head Coach: Byron Crammer
Assistant Coaches: Robert Johnson, Harry Mottola
.
Players: Bill Brocious , John Bohonko , Robert Clauser , Tom Deacon , Mark Gagnon , Mike Geisert
..............Greg Gottfried , Warren Harris , John Harrison , Brian Lynch , Matt Mezger , Mark Million
..............Mickey Nucera, Ed Sirak
Managers: Mary Ellen Dougherty , Betty Jo Lynch, Robin Zak
Scorekeeper: Marc Harrison